24 Jun 2021
THE SOUTH'S IN HER HEART BUT SHE'S ALL BLUE NOW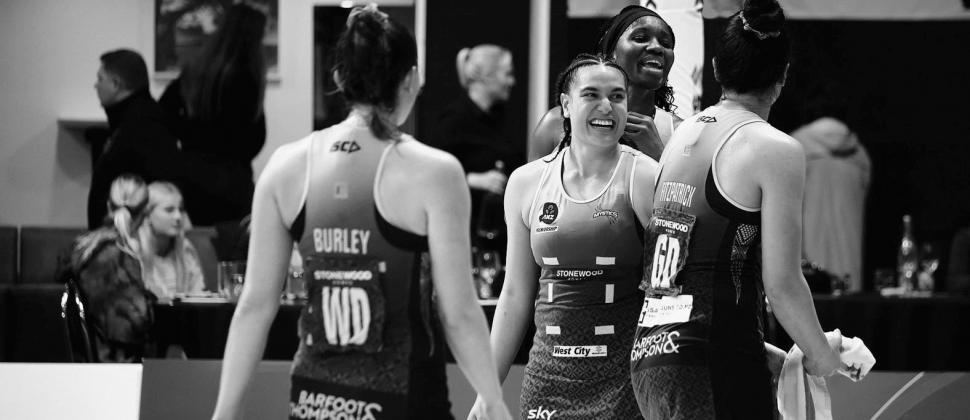 On Sunday Fa'amu Ioane will play against her old team the Stars for the first time in the second match of the Barfoot and Thompson Northern Challenge. She's loving being at the Mystics but the south of the city will always have a special place in her heart.
A number of Aucklanders will be torn over who to support in this weekend's second match in the Barfoot and Thompson Northern Challenge between the Stars and the Mystics.
None more so than Mystics wing defence Fa'amu Ioane, a foundation member of the Stars and with three seasons (2017, 2018 and 2020, missing 2019 with a serious knee injury) under her belt for the team in purple.
"It's certainly tough playing the team Katie (Kate Burley) and I have been part of for four years and I was a foundation member of. 
"I do feel a bit torn but I'm enjoying my year here so much. It's been an amazing season and I really want to play for the girls. I'm super excited about Sunday."
There's a deeper reason why Ioane's loyalties and those of her family will be divided this weekend – South Auckland was where her family made their home after arriving from Samoa.
"When I first moved to New Zealand, all I knew was south Auckland. The south has a big place in my heart and that's the reason I wanted to go south (to the Stars) to represent that area."
After her inaugural season with the Mystics in 2016, Ioane has returned this year to where it all began. She felt Sunday's convincing victory over the Pulse was the result of trying to maintain scenarios in training to deliver a consistent performance.
"We're building nicely but we can definitely get more out of the girls and give a lot more. We need to keep being consistent. We don't want to be up and down like a rollercoaster."
"I think the defensive end was a lot more consistent (on Sunday) and it was good to see Kate and Sulu coming out and going for those intercepts."
Ioane has also been impressed by the efforts of her old team who sit at the top of the ANZ Premiership with the Mystics just one point behind.
"The Stars have been strong from the get-go this year and they're still going strong.
"I don't think we've ever had both Auckland teams on top since we started this competition. 
"The league has been pretty unpredictable and every team has had unexpected wins and losses. We just can't expect to be in the top two for the rest of the season."
Ioane, a member of the talented Kiwi team that won the 2017 World Youth Cup, unfortunately missed the first Northern Challenge match this year (won by the Mystics 63-60) with an ankle injury.
"I was gutted I missed the first game. I am so looking forward to Sunday and I know there'll be a big crowd in purple cheering loudly."
And will she remember to pass to the team in blue?
"That's not a problem for me but it's definitely a problem for Katie. She always seem to pass to the wrong colour. She needs to remember that she's blue not purple this weekend."