9 Jul 2014
SHARP-SHOOTER LATU RECOMMITS TO THE MYSTICS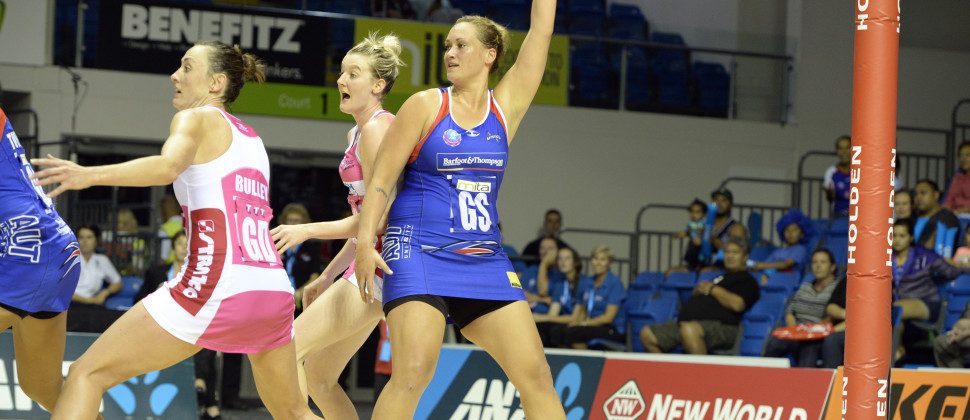 Catherine Latu will join fellow Silver Fern Maria Tutaia in the goal circle for the Northern Mystics in 2015. Latu, the most accurate shooter in this year's ANZ Championship (94.3 per cent), has re-signed with the Auckland-based side, cementing a goaling partnership that was formidable by the competition's end.
"Cat finished the season strongly and showed improved connections and progress in her physical testing," says coach Debbie Fuller who will also be back next year. "International goal shooters have a tough ask because they need to keep growing their game while playing to their strengths. Cat is always looking for the edge or something new to add, while also being very grounded."
She says Latu, who has remained loyal to the Mystics during her entire ANZ Championship career, truly loves the game and competing.
CEO Julie Paterson says it is fantastic to have a player of Latu's calibre re-signing with the team and is looking forward to the shooting partnership with Tutaia developing further. "I'm delighted the senior players are committing so quickly to next season. The Mystics' 2015 planning is already looking really positive."
As well as Latu and Tutaia, the Mystics have also re-signed young, rising-star defender Temalisi Fakahokotau to the side for next year.
Contact: Julie Paterson for further comment
021438955