22 Apr 2021
Q and A: FILDA VUI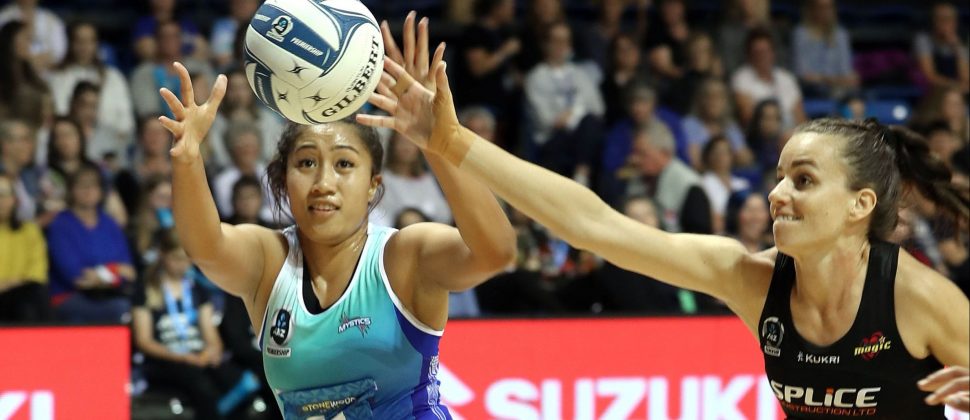 It's your first full season with the Mystics after 3 years of service with the Marvels. Is there much of an environment change and if so, what has that been like?
I think the biggest difference is the intensity and pace, video analysis and conversations that players have as well as player to coach feedback. I'm so lucky to be around the likes of Peta and Bays that I can learn and pick at their brains. I think the environment between Beko, and Mystics is quite similar just because when I was in Beko we practised a lot and were at the gym 3 times a week. We pretty much trained nearly as much as the Mystics. 
Do you have a pregame routine?
Not really, I just make sure I pack the night before. In the morning I try to have a good breakfast, get to the venue earlier than others. I don't like to rush so I try to get there well within the time we must meet up. I listen to slow/chill songs most of the day just to stay calm and relaxed. I amp it up usually after a nap and pregame meal. When I put my shoes on, I always put both socks on, always left first and always left shoe first. 
You've previously mentioned your love for music, what are some of your go to songs for game day?
I like a mixture of different songs, but I have my chill playlist and then I have my hype one. My slow/chill songs range from 'No Fear – Tree' to 'To Die For – Sam Smith' then amp it up with 'Goosebumps – HVME' and 'Desire (with Dimension) – Sub Focus' 
What goals have you set yourself for your first full season?
The main goal I set was to get a starting bib and stay ready for when I get a chance to get on!
We've seen you play quick stints at WA in the build up to this season, did you have any experience playing there at a younger age?
I've never played WA in any level, school, reps or club so it has been interesting getting game time in Otaki with the bib. Very new to me but I want to be versatile so if that means playing WA, GA and GS then I'll try my best. I'm not as explosive as Pets but am willing to learn and add this position to my toolkit.
How do you overcome the pressure of game day?
My biggest solution for pressure is music and prayer. I think having time to myself on game day is important because I get to be in my own feelings and absorb it all in. Relaxed vibes.
If there are any young players out there suffering with pregame jitters what would you tell them?
I think when you know you've done the work in the lead up to the game and the season you should have confidence in your ability and that you can do a good job. So, it's confidence and owning your bib when you get on.