8 Sep 2020
NORTHERN MYSTICS COMPLETE 2021 ANZ PREMIERSHIP TEAM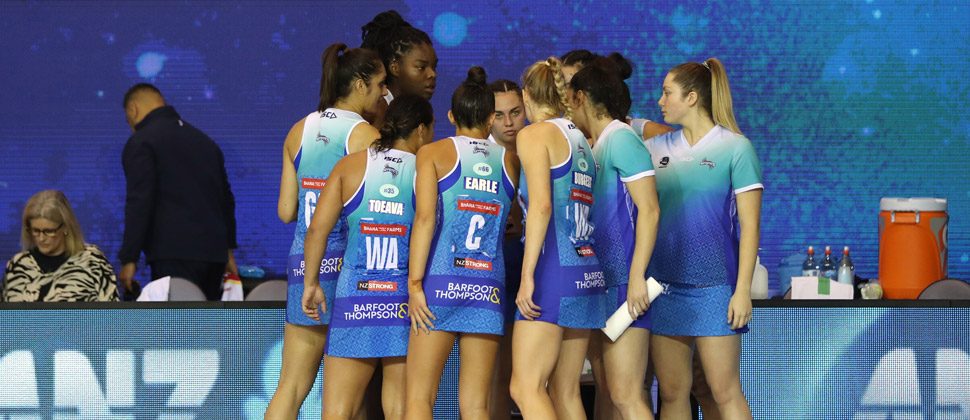 The Northern Mystics are pleased to confirm their 2021 ANZ Premiership playing roster for next year with an exciting local flavour amongst the team.
Northern Mystics CEO, Phil Vyver is delighted to retain a stable roster that has shown exciting promise over the past two years of the ANZ Premiership. The return of Elisapeta Toeava, Tayla Earle, Grace Nweke, Saviour Tui and Sulu Fitzpatrick, provides the opportunity to build on the connections made in a successful, but disrupted 2020 season. Current Silver Ferns Bailey Mes and Michaela Sokolich-Beatson will be welcomed back on court after season ending injuries, to provide a greater depth of experience to the 2021 team.
Vyver said, "The strategy for 2021 continues to be stability within the team, combined with investing in the diversity of talent coming through the Northern Zone. Many of the 2021 playing roster are athletes who have been developed through our local netball centres and transitioned into high performance successfully".
Making a return to the Northern Mystics is 2017 NZ Under 21 World Cup winner and experienced mid-courter Fa'amu Iaone.  Coach Helene Wilson says "Fa'amu brings ANZP experience and diversity to our team that complements our current mid-court. Her game understanding and ability to work within a unit to turnover ball will be a welcome addition to our game style".
Northern Mystics are also excited to welcome former Silver Fern Development Squad member Kate Burley to the Mystics as a fully contracted player for the first time. Wilson said, "As a local of North Harbour Netball, I have watched Kate's development and growth with interest. Kate has become an established GD in the ANZ Premiership and brings to our team her athleticism and ability to intercept ball".
There is also a new, but familiar face in the Northern Mystics for 2021, which includes local Waitakere Netball player Filda Vui. After playing in the BEKO League for the Northern Marvels, 24-year-old Vui has showed promise and poise when she took the court for the Mystics this season. Wilson says "As a training partner Filda has taken onboard feedback and done the hard work to earn this opportunity. She is a role model for the commitment and dedication it takes to reach this level of Netball. Filda was given an opportunity this year and she took it with both hands, and we are very proud to have debuted another home-grown talent in our team and secured her talent in 2021".
2021 shapes up to be another exciting year for the Northern Mystics with the maturing of experience within the core team. Wilson believes, "we will continue to elevate performance standards and expectations. The retention of players with high performance experience and youthful talent is exciting, and it reflects the belief that the Northern Mystics have as we progress into 2021.  We plan to continue to play a brand of netball our Netball fans are proud of while we aspire to compete for our maiden ANZ Premiership title".
2021 Northern Mystics:  Kate Burley, Tayla Earle, Sulu Fitzpatrick , Fa'amu Ioane, Bailey Mes, Grace Nweke, Michaela Sokolich-Beatson, Elisapeta Toeava, Saviour Tui, & Filda Vui