17 May 2021
MYSTICS GO DOWN IN EXTRA-TIME THRILLER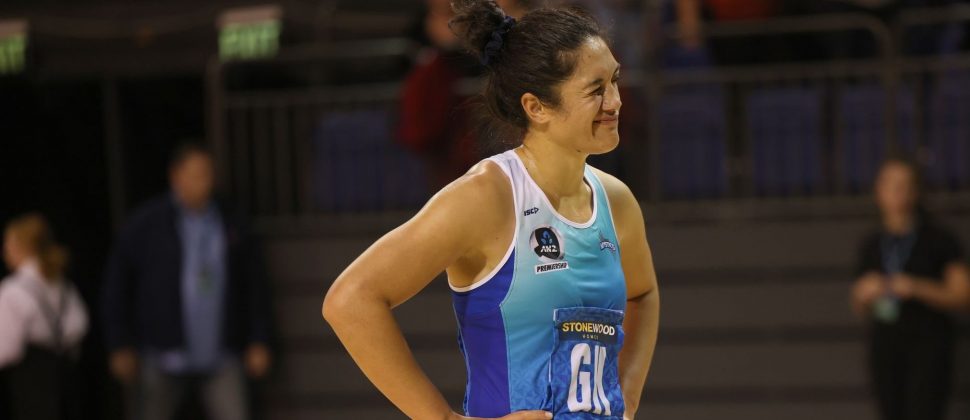 In an extra-time cliffhanger that went down to the final seconds, The Good Oil Tactix reversed their one-goal loss to the Northern Mystics a fortnight ago and pulled off a 64-63 victory at Christchurch Arena.
 
The emotional weight of the Heritage Round added to the intensity of the match, that was dominated by a battle of the towering goal shoots.
Mystics goal shoot Grace Nweke shot an incredible 59 from 64 attempts, while her Tactix opposite, Ellie Bird, potted 44 from 53, including the buzzer beater from long range that took the game into extra time. 
Mystics Head Coach Helene Wilson said her team should have put the game away well before they went into extra time. 
"We had a really good third quarter but we let them back into the game. We need to learn to get up, hold the lead and put the foot on the throttle."
It was another strong defensive effort from the Mystics, with skipper Sulu Fitzpatrick named the match MVP.
"When we did the work out the front, our defence out the back was able to confuse the spaces they could feed. I'd still like to see our defence going for more intercepts but we were a bit hesitant," said Wilson.
The Tactix went hard and went early against the Mystics' threat, and they were clinical and clean in their approach.
 
From the get-go, Selby-Rickit's game was on-song – from the goal attack's feeding to Ellie Bird, to her superb long shots. She proved she's returning to the form she's renowned for, not only in her shooting and feeding game, but also rallying the Tactix attack.
 
On defence, Jane Watson and Karin Burger forced the Mystics to put bigger passes into their shooting weapon Nweke, and they initially struggled to get the weight of those lobs right.  The Tactix had a lead of four at times during the quarter, and were up 17-14 at the first break.
 
Within minutes back on court, the Mystics drew even, finally making their connections stick, and rushed out to four ahead of the Tactix through determined defence led by Fitzpatrick. Although goal attack Bailey Mes put up few shots, she was active all around the court.
 
Just when it looked like the visitors had stolen a march on the home side, the Tactix got back into their groove, with smarter defence of the long shots to Nweke, forcing the Mystics attack to make unnecessary mistakes.
 
And at the other end Selby-Rickit continued to land her long-range attempts, and the Tactix took back the lead; Watson's intercept with a few seconds left on the clock ensuring they took that advantage into halftime, 29-28 ahead.