24 Apr 2022
Back Chat with MG Mystics' Fa'amu Ioane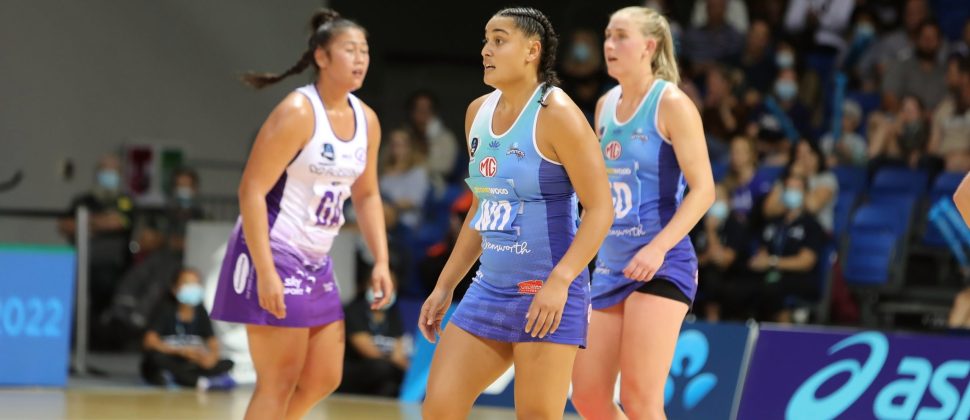 Original Author: David Long, Stuff
The Northern Mystics have again been setting the standards in the ANZ Premiership and on Sunday take on their arch rivals from the south, the Stars, at Trusts Arena with a 4.10pm start.
Mystics midcourter Fa'amu Ioane, who previously played for the Stars, sat down in the Back Chat hot seat ahead of the Auckland derby game.
The Mystics go into this weekend top of the ladder, so pretty good season so far then?
It's been going pretty well. Our last game (losing to the Steel 64-59) wasn't really the greatest game for us, but overall so far so good. We're halfway through the season, so we'll see how the rest of it goes.
Are the Mystics the team everyone wants to beat?
With us sitting at the top of the table, I think yes. We are the team everyone's looking to beat, but that's a given. Everyone wants to beat the team that's at the top.
Are the Stars the team that the Mystics want to beat the most?
Yes. I think that's because a lot of us have really good friends who are with the Stars, we've all played netball with or against each other growing up. It's going to be another good battle against them this weekend, they're definitely a team we want to beat. Especially me, because I played for them.
What are you like at shooting?
I like to think I'm great, but I'm actually not! I'm certainly not the greatest. A lot of defenders think they're good shooters. Every time we do stuff, you see the defenders shooting around, but they're certainly not shooters!
What's it like playing with someone like Grace Nweke at goal shooter?
It's awesome having her around. She's a big target at the back and our feeders find it easy to feed to her, because she's so athletic and she can jump. We can give her some real crazy balls, but she can get up and get them.
What sport would you want to play if you didn't play netball?
Probably tag or touch. I grew up playing tag, touch and netball.
What's Helene Wilson like as a coach and is she a hard task master and rip in the team ever?
She's a good coach, her and Rob (Wright) are sharing the role at the moment. She's doing the defensive end and Rob is doing the attacking. When we get into tough games she does rip into us if we're not doing our job well.
What are the differences being in the Mystics set up compared to the one at the Stars?
For me coming back, this was home for me. I started off at the Mystics in my first season.
There's not really much difference between the Stars and Mystics, both teams have really good cultures which they've implement and because we're in such a diverse city in Auckland that's great.
How bigger do you think netball could get as a sport?
It's big for women's sport in New Zealand, but I definitely think it can grow to be bigger in the coming years. I don't think there's a school in New Zealand that doesn't do netball.