31 Oct 2018
Young talent joins Northern Mystics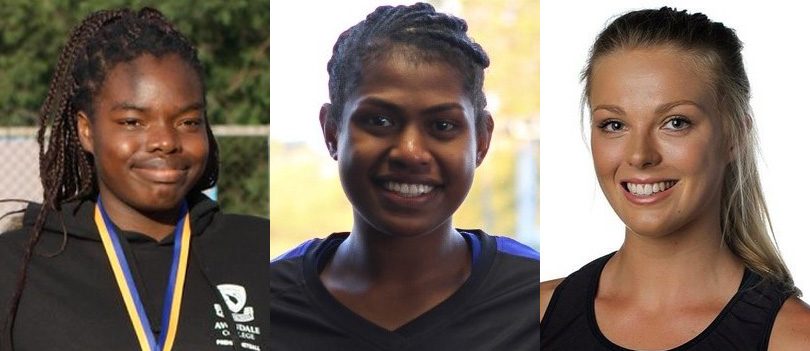 Northern Mystics coach Helene Wilson believes three new training partners will add plenty of
versatility to their 2019 ANZ Premiership squad.
The Mystics have named Aisha Bower, Nanise Waqaira and Grace Nweke as training
partners for next year's elite New Zealand competition.
Wilson said the Mystics were proud to invest in the talent within the Northern Zone with the
trio having all come through the Zone's performance programme.
"They have already had the opportunity to train alongside the Northern Mystics players," she
said of Bower, Waqaira and Nweke. "The players have all been impressed with their ability
and they will add value to our training environment.
"It's exciting to give this young talent the opportunity to develop further with the role that
training partner provides."
Bower is familiar to New Zealand's top domestic competitions having been part of the
Waikato-BOP Magic for two years before a knee injury forced her to take some time away
from the game.
The 24-year-old has worked hard to recover from the injury as she prepares for a return to
the elite level.
"Aisha brings versatility to our defence end being able to play all three defensive positions,"
Wilson said. "She is great over the shot and attacks up court well. With her determined
attitude we know she will lift our training environment."
Waqaira is also known to the Mystics having worked with the squad this year and Wilson
said they were looking forward to seeing the defender develop further in the coming season.
"We were impressed with her attitude to learn about the game this year," she said. "We love
the presence and energy she brings to our defence with her explosive power and constant
movement."
Nweke, who turns 17 in February, is an exciting young talent who will benefit being part of
the Mystics environment.
"Grace is a shooter whose height, jump and movement will bring more versatility to our
attacking end," Wilson said. "She catches balls from anywhere and we can't wait to see her
blossom in our environment where her potential can be discovered."
The Northern Mystics open their 2019 ANZ Premiership campaign with a Super Sunday
clash against the Central Pulse on February 24 at Claudelands Arena in Hamilton. Their first
home game is against the Southern Steel at The Trusts Arena in Auckland in Round 2.