9 Jun 2021
WRIGHT LOOKING FOR MYSTICS' RUTHLESS STREAK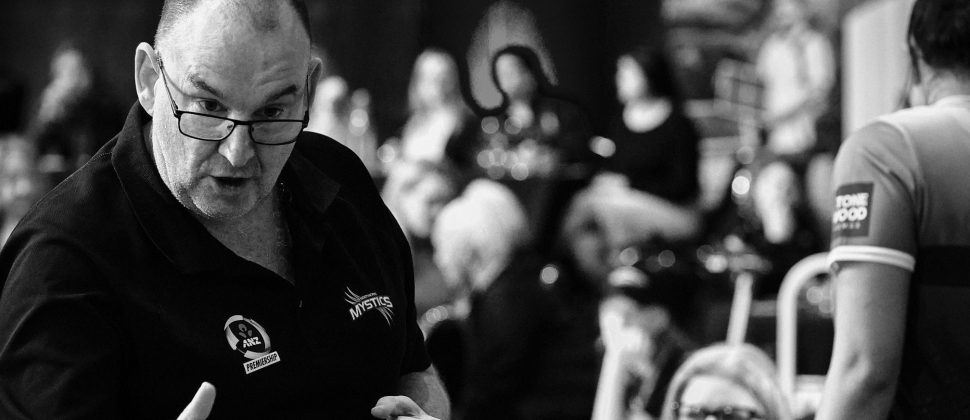 The Mystics sit one point behind the Northern Stars at the top of the ANZ Premiership table despite upsetting their cross-city rivals last Sunday. Mystics Assistant Coach Rob Wright, still glowing from the victory, gives his mid-season assessment.
With five wins from eight games, the Mystics are looking strong. What's your assessment after eight rounds and how would you rate the team out of 10?
I'd give us a six. I think the win against the Stars was the closest to a full performance from us. A number of times we've either had a really good start and let the opposition back in, or had a poor start and got ourselves back in. So it's about nailing that consistency.
How special was that win last Sunday against the Stars?
I think it was really important as they've been so solid against everyone. We've just got to back up that result now on Sunday. As they say you're only as good as your last game, so it's our job to come out and do an even better job in the next match.
Which players have caught your eye?
I think Tayla (Earle) has been a really exciting watch and Grace (Nweke) is also standing up well despite being a real target. Grace looks like a player who wants the ball under pressure, which is such a great quality for a shooter.
What's working well for the Mystics?
We're getting better at bringing people on court and not losing anything with the changes. We showed that against the Stars when we were without two starters and still put on a really good performance.

We're also getting better at playing what we've been drumming in from the start in training. It's building and that's pretty exciting.
What are the areas that still need improvement?
We often get a lead and then allow teams back in. You don't want to give good teams a sniff. We need to be ruthless enough to get even a six or seven point lead and want to keep building on that.

We're getting closer to both our ends playing well at the same time. Often our attack might be good and the defence might be a bit off or the other way round.
Sunday's match against the bottom of the table Magic has got to be a must-win?
The Magic have shown their class when they played us, so we have to lift our game. This competition is so close and that's what's so exciting about it.
Are you feeling settled in at the Mystics after coaching remotely from Sydney for the pre-season and opening round, and now being here in person for seven rounds?
I felt welcome from the minute I arrived. It felt like I'd been with these players for a while even though I'd only been on the computer. It's certainly nice to be here in person – it makes life much easier.