18 May 2022
WILSON TO CALL TIME AS MYSTICS HEAD COACH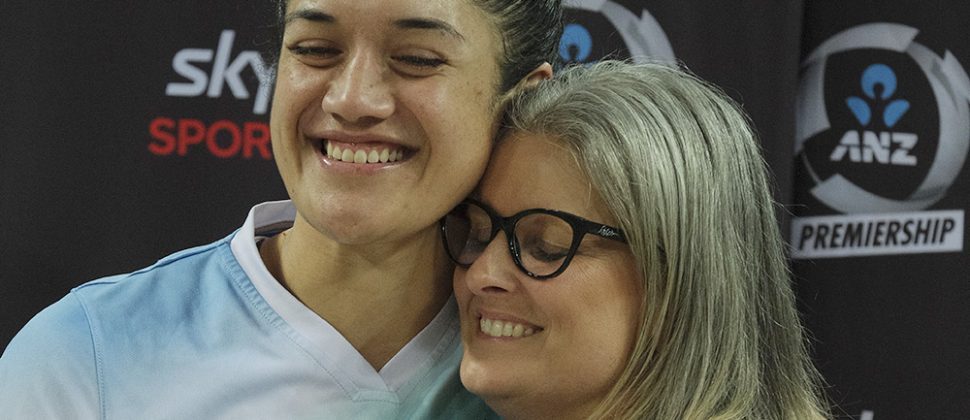 Helene Wilson will step down as Head Coach of the MG Mystics at the end of the 2022 ANZ Premiership season.
After guiding the MG Mystics to its inaugural title in 2021, Wilson has decided to take up an opportunity outside of netball as Manager of High Performance Sport NZ's Women in High Performance Sport programme.
This year marks 30 years of coaching for Wilson, with the last decade spent coaching for the Northern Zone.  "I am proud to have been appointed the first Zone Coach back in 2012, until I was appointed coach of the Mystics for 2017.  I am proud to say I am a home-grown coach who is passionate about our netball community in the north," Wilson said.
"To win the Zones first National Age Group title in 2015, be the Zone's first NNL Coach in 2016, and then to win the Northern Mystics inaugural ANZ Premiership in 2021 are memories I will cherish forever. I have been privileged to support the growth of so many amazing young women and significantly grow myself as well".
MG Mystics CEO, Phil Vyver, said Helene had made a tremendous contribution to not just the Mystics, but to the wider Northern Zone and New Zealand netball community.  "She is always willing to give her time and importantly to see not just the players grow but also all the support staff who give so much time and energy into ensuring the success of the team".
It has been a privilege to work with Helene and to see the team grow and succeed as they have, Vyver said.
Having coached the Mystics since 2017, the original plan was to finish at the end of the 2023 season.  However, the opportunity that has presented itself was too good for Wilson to pass up.
"It is time to give back some quality time to my family, to contribute to my children's last years of school and support my husband in following his goals like he has supported me. I look forward to continuing to contribute to the game I love in a different capacity.
"I have thoroughly enjoyed my time here and I love working with the players and watching them grow and develop as athletes but also, more importantly, as people.  I will miss them and my wonderful coaching and management team.  However, the opportunity at High Performance Sport is exciting and one I know I feel just as passionately about.
"The chance to help develop and grow opportunities for women in high performance sport is obviously something very close to my heart.  I am enormously grateful to HPSNZ and to the amazing MG Mystics."
"My focus now is on ensuring we carry on the hard work we've already put in this year and win the ANZ Premiership again."
The recruitment process for a new Head Coach will begin shortly.