4 Aug 2021
THE SKIPPER WHO KNOWS WHEN YOU NEED A ROCKET AND WHEN YOU NEED A HUG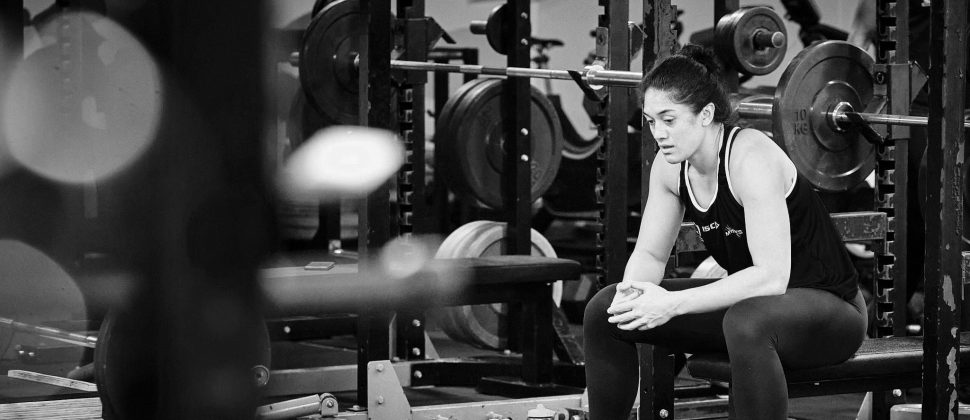 If you're wondering what's been the key to the Northern Mystics' run to the ANZ Premiership Grand Final for the first time in 10 years, the answer is simple – the captaincy of Sulu Fitzpatrick.

So what is it about the Silver Ferns defender that makes her a leader straight out of the top drawer? We asked those closest to her to share why they think when Sulu leads, you can't help but follow.
Vice-captain Michaela Sokolich-Beatson, herself a much-talked about future leader, has probably had the front row seat in observing Fitzpatrick's captaincy which she describes as a pillar of strength.
"The team probably isn't fully aware of how deeply she cares about every one of them as people as well as players. I believe this is what makes her such a good leader."
"Sulu is able to authentically be herself, which I believe allows others to do the same."
Fa'amu Ioane, who returned to the Mystics this year after a season in 2016, is close friends with Fitzpatrick. She says everyone has the utmost respect for their skipper and they know she always has their back.
"Sulu has been the driver of our team culture, expecting a lot from us and pushing us to become better players. She set the bar really high because she knows what we are capable of."
"When we are going through a rough time she will gift each player something small with encouraging words to keep us going, or she simply gets in touch to check we're okay."
Kate Burley says Fitzpatrick, her partner in crime at the defensive end, is one of the most caring leaders she's ever come across. 
"Sulu is so fierce and so strong but so soft at the same time. When she needs to pull the group together she can do it with so much love and she's so calm, but when we're not doing our job she can whip us into shape."
Ama Agbeze, who knows a thing or two about captaincy after leading England to a Commonwealth Games gold medal, says Fitzpatrick leads by example with a calming, balanced approach.
"Sulu is definitely one of the main reasons we are where we are in the competition. She is a great link between players and management, and has worked really hard to input in a way that is well received. 
"She is also very good at reading a situation and balancing things as necessary."
Promising shooter Filda Vui says Fitzpatrick has the ability to drive results by creating an environment of success. 
"Sulu is the voice for our team and I love that she uses that voice. She always has a proactive attitude asking 'what's next?' and knows what to focus on when challenges arise." 
"In the pre-season she set us the biggest goal – that we have the team to win this thing. She really believed it, so we started to believe it more and more."
Bailey Mes, the only survivor from the Mystics' last finals appearance in 2011, says Fitzpatrick is always working hard to be better and that "makes us better as a team." 
"Sulu has a way of connecting with people on a deeper level. She makes everyone feel valued regardless of who they are or where they come from. She is selfless – always willing to do what's best for the team."
And for the final words on the Mystics' skipper, we went to the brains trust of Assistant Coach Rob Wright and Head Coach Helene Wilson. 
Wright, our import from across the Tasman, says Sulu's captaincy is a massive reason for the Mystics' success.
"It should not be underestimated how important it is to get the right person as captain – and Sulu is the right person."
"She knows what is required to be successful and knows what each of the players need. Some need a rocket while others needs a hug. Sulu also knows when it is time to go to work and when to have a laugh."
Wilson says having someone who knows what it takes to win the ANZ Premiership (after Fitzpatrick's win with the Pulse in 2019) has brought another level of expectation to the group. 
"Sulu's ability to create a 'one team' approach has been exceptional. She sees the strengths in everyone and ensures everyone feels valued and can reach their potential as an athlete and a person."
"Sulu is the first person to put her hand up when she's challenged. She ensures everyone feels safe to be real and grow together as we strive towards our ultimate performance.
Wilson says Sulu's ability to bring people together for a common purpose is her strongest attribute.
"This is Sulu's greatest gift. She believes whole heartedly that collective unity is the greatest strength of the group, and she is at the heart of ensuring this happens."
Win or lose in Sunday's final, Fitzpatrick will pull the group together with love, she'll use that voice, make everyone feel valued, and offer some hugs or have a laugh – knowing exactly what her players need.