29 Jul 2021
THE MYSTICS' HIGHS, LOWS AND LEARNINGS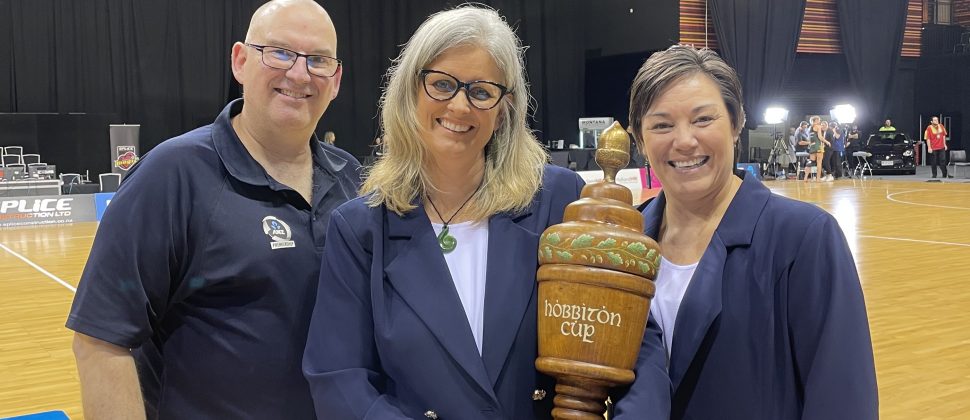 At the end of the round-robin, the Mystics' brains trust of Head Coach Helene Wilson and Assistant Coach Rob Wright reflect on the learnings along the road to winning the Minor Premiership and making the Grand Final for the first time in 10 years. And they make a prediction or two.

What do you consider the Mystics best performance in 2021?
Helene: Round 15 vs Tactix – we displayed our growth as a team with a dominant performance against a class side who needed to win to secure a home Elimination Final. We showed what we learnt over the 10 rounds since last playing them, with an accurate and disciplined effort.
And Round 12 vs Stars – the Stars were top of the table and we managed to put out four quality quarters to secure back-to-back wins. This changed the course of our season, giving us the confidence to compete for a Grand Final spot.
Rob: There are three instances that stand out for me. From a whole match point of view, it was the Round 10 match against the Pulse – the only match where we won every quarter.
However there are two stand out quarters from other matches that should get a mention. The first is the round four match vs Pulse. We were down by four at half-time and came out in the third quarter and won it 22-8. The second was the round six match vs Magic. We were down by three at three quarter time, and came out and won the last quarter 20-9.

What was the most disappointing match this year?
Helene: I remember a feeling of disappointment in our first game against the Pulse. It had been a tough week losing our 2020 Assistant Coach Marg Forsyth who was really proud of this group of players.
After a really disappointing first half, we discussed at the break our team values and the importance of honouring Marg's memory. We won the third quarter with a blistering 22-8 effort which sealed our first win in the club's history at TSB Bank Arena.
Rob: I would say our round seven loss to the Steel, but it was also the game that set our course for the rest of the season. Steel played very well and we went away from the Mystics way. It was a disappointing loss but a wonderful learning opportunity. 

Who are you picking as a bolter for the Silver Ferns from across the ANZ Premiership teams?
Helene: You can't go past the consistent performances of Tiana Metuarau with the opportunities she's gained at the Steel this year. She has been able to hold her own in both her court craft, shooting and defensive efforts to help contribute to Steel's second spot on the table. 
With Ameliaranne Ekenasio's absence and the up and down performances of a number of Goal Attacks across the competition, the Goal Attack bib will be an interesting selection decision.
Rob: I am picking the Mystics' Grace Nweke. 2021 has been a stand out season for the ever-improving 19-year-old. Grace is still to make her Silver Ferns debut but this could be her year.

What's one thing you'd liked to have done differently this season?
Helene: That's a hard question to answer when you have won the Minor Premiership as that suggests most things have gone right this year. Potentially we could have tested some of our combinations earlier in the season if we had secured some early wins.
Rob: I need to be better at keeping composed if we are a bit flat. I sometimes get too annoyed which can rub off on the players. Cool heads make good decisions.

What have you learnt from each other?
Helene: Rob has a fantastic way of keeping things simple and trusting in what you observe and feel. He is technically a brilliant coach and demands quality in everything we do. I have felt so blessed to have such a great coach to talk netball with.
We discuss every viewpoint and come up with innovative and clear plans to support the team. It makes the job fun because we are always learning off each other.
Rob: Helene's attention to detail and planning is way better than mine. She thinks very big picture and is very clear in her vision. Tia (Winikerei) thinks differently to both of us and keeps challenging us to consider all possibilities. The three of us complement each other extremely well.

Who is the team you didn't want to meet in the Grand Final – the Steel or the Tactix?
Helene: Our job is to prepare for any team in the final, so if it is the Steel – we would like to beat them in a game that counts. We allowed our emotions to get the better of us in Invercargill, but we're confident we've learnt from that. If we use our skill and discipline to outplay the disruptive style of the Steel, we will be successful.
And if it is the Tactix – a Grand Final against the Tactix is guaranteed to go down to the wire, with fantastic match-ups across the court. It'll be a challenge of accuracy and we showed on the weekend we can beat them by playing that way which builds confidence. To succeed players will need to own their position and do the basics well.
Rob: Both the Steel and the Tactix are extremely talented sides. So if I had my way we would not be playing either. My preference would be to take on the Te Atatu Takahe C Grade team. Rumour has it they have not won a game since 1982. They are my pick!