10 Jul 2021
THE IMPACT OF FILDA VUI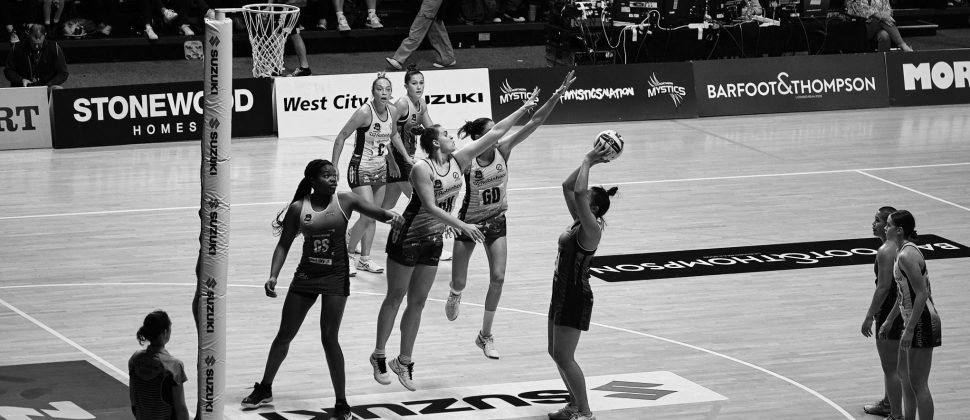 Filda Vui has come a long way since being scared to take the court in the ANZ Premiership. 
In her first season as a contracted Mystic player, Filda has been used as an impact player in the shooting circle, and with great effect. 
But, there was a time earlier this season where Filda wasn't keen on being injected into a game. 
"I remember there was a game where Pets [Peta Toeava] was cramping and I was really scared. Helene was holding the WA bib and I was trying to say 'oh it's just a cramp, she's okay'," she says. 

"So I've come a long way from that and to being confident and ready." 
Coming from Samoa at the age of 8, Filda played school and club netball in West Auckland and established herself in the BEKO League in 2020 with the Northern Marvels. She was also called into the Mystics last season when shooter Asher Grapes was injured. 
"I was a new shooter and I had a few appearances but I reckon that sparked something in me to train hard in the off season because I knew where I was at the ANZ level."
Now a full-time member of the 2021 Mystics team, Filda has quickly come to terms with her new role as an impact player.  
"I'm so lucky to have the game time that I have been getting this year. I've heard some of the girls in their first years benched a lot of the time so super grateful".
Whenever Filda takes the court for the Mystics, she makes sure she plays her own game, which she says is "calm and collected". 
"I think I bring a change of pace and a different dynamic to the attacking end." 
It's not easy being a rotation player, always having to read the game from the bench. Being able to step in at any time, into any situation, has been a crucial skill for Filda. So how does she do it? 
"I have to watch the game really closely. It's a bit hard because we warm up twice within a quarter and I try to go on the bike so I don't miss anything. The girls on the bench always fight for the bike but I always make sure to dibs it" 
Another factor in boosting her skillset has been getting court time with fellow Mystics shooter Saviour Tui in the National Netball League champions side, the Marvels. 
"Having the National League as another opportunity for game time as well has been really helpful for my confidence. Me and Saves had been training as goal attack and goal shoot for most of pre-season so it was nice to actually put that together in a real game." 
And capping off what has been an already successful season for Filda, would be adding another championship title to her resume.