13 May 2021
SWITCHED ON TO ACHIEVE HER GOAL TO BE A "GIRL BOSS" – TAYLA EARLE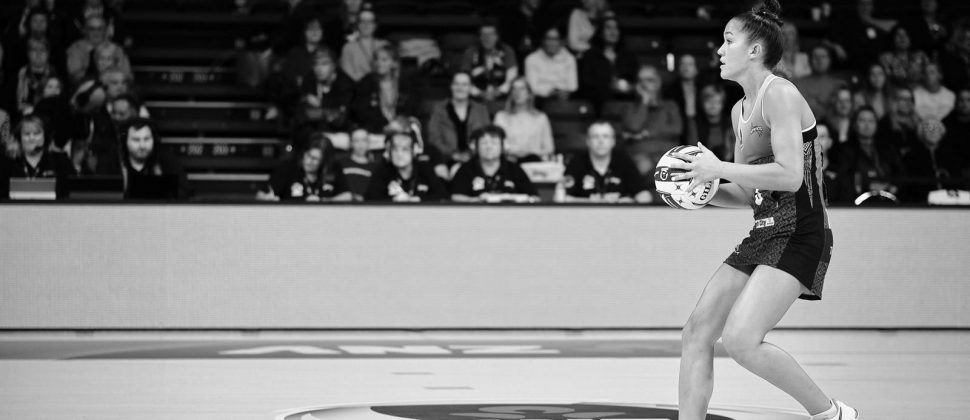 Mystics midcourter Tayla Earle has had a bit to juggle of late – starting her third season of elite netball, tackling her mid-semester exams and enjoying her 21st birthday celebrations. All with a clear set of goals in sight.
Tayla Earle knows her body better than most athletes.
As an AUT Bachelor of Sport and Recreation student majoring in exercise science it's expected she would be pretty knowledgeable on all things anatomical, but understanding her own body has been her main learning.
"It's about understanding how my body is different to others. How my body actually works, and how my body reacts to food and recovery."
As well as knowing what works best with herbody, this switched on 21-year-old also knows where she's heading.
"I've just finished a personal training course so I'm a qualified PT now and plan to open my own personal training business soon.
"I'd also like to look at doing some post-graduate business studies with the big goal being to open my own gym. I've always wanted to be an employer not an employee – a girl boss."
We caught up with Earle after a week of juggling back-to-back mid-semester exams.
She is grateful AUT make it seamless to change the dates of exams to fit around Mystics trainings and the early rounds of the ANZ Premiership, but admits she's still working on how to juggle everything.
"I definitely think it's been hardest to physically make it to uni all the time and it's been great to get some content online. I find it's very easy to get behind, and you just need to do any work straight away otherwise it can build up."
"I'm still learning about balance with uni, netball and having time to hang out with friends. The hardest bit is actually finding time for yourself." 
One other small event she had to juggle as her third season with the Mystics kicked off was her 21st birthday celebrations which she held well advance to avoid a clash with the opening rounds.
"I had my party two weeks before my actual birthday at home in Rotorua. We had training on my birthday but I can't complain as I'm pretty lucky to be doing what I love."
The self-confessed coffee snob may well have needed a few caffeine hits to keep her going over the past weeks of exams and high performance netball. But it's no flat white for this coffee lover – her preferences are an iced latte with oat milk or a long black with a dash of almond milk.
"I love the social aspect of going out for a coffee and trying new places. And I always have one a couple of hours before a game. My love for coffee and food is definitely growing."
She might even do an extra year of dietetics study, adding a café to that plan for a gym business.
Back on court Earle is keen to take more of a leadership role this season.
"I feel more confident in what I know and want to be more vocal. I think the team has a lot more to give and that third quarter (against the Pulse) showed how we feel we should be performing."
So what does she put that blistering third quarter, where they outscored the Pulse 22-8, down to?
"We were doing it for Marg (former Assistant Coach Margaret Forsyth) and it didn't sit right how we were playing. We took on the feedback from Rob and Helene at halftime, trusted ourselves and let the ball do the work."
The Silver Ferns development squad member has sadly missed the opportunity to play in this year's Netball World Youth Cup in Fiji, with the tournament becoming another casualty of Covid-19.
"I was really looking forward to that but I just need to learn as much as I can from the environments I'm in and be like a sponge and soak it all up."
We're quite sure she'll have a plan for that too.