5 Feb 2018
Specialist coaches Linda Vagana and Sonya Hardcastle join SKYCITY Mystics + Open Day this Saturday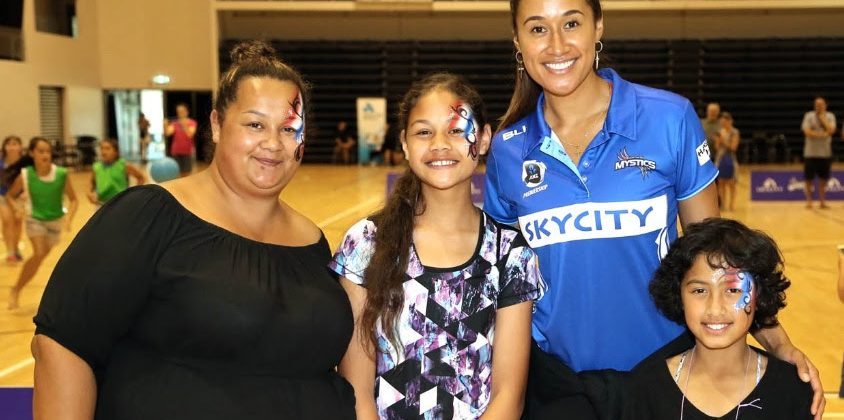 SKYCITY Mystics announce that Linda Vagana and Sonya Hardcastle will join the team as specialist coaches for the 2018 ANZ Premiership season.
Coach Helene Wilson says the addition of specialist coaches brings different perspectives and the opportunity for players to receive a variety of input from the coaches as the team builds toward the 2018 season.
"It was important to establish a team of coaches that complemented each other to continue building on the style of game we want to be known for at SKYCITY Mystics."
"Linda was a respected defender as an athlete who was known for her ability to read the game and turnover ball. She has also established herself as a successful international coach with Samoa. She will bring sound knowledge of performance standards and innovative tactical knowledge to our defensive game."
Sonya set high standards for performance as an athlete and her coaching is no different. She has spent many years being a skills coach for netballers throughout our zone and we are looking forward to her applying her technical knowledge with the SKYCITY Mystics players."
The first chance for fans to meet the players and coaching team for 2018 is at the SKYCITY Mystics Open Day at The Trusts Arena this Saturday 10 February, from 11am-1pm.
This is a free event and suitable for all ages, with a variety of activities including the chance to participate in drills with the players and coaches, as well as lots of off-court fun including faceprinting and giveaways from the team's sponsors.
The SKYCITY Mystics launch their ANZ Premiership campaign against the defending champion Southern Steel in Palmerston North on Sunday 6 May.
The ANZ Premiership final will be played over 13 Rounds with the Grand Final to be played on Sunday 12 August.