10 Feb 2016
SKYCITY MYSTICS TO FACE NSW SWIFTS IN AUCKLAND NEXT WEEK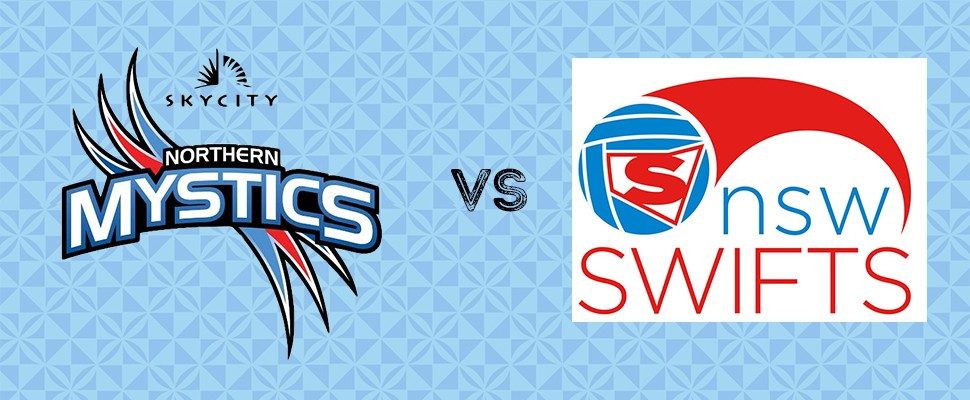 The SKYCITY Mystics will face the NSW Swifts in a pre-season game in Auckland next week. The match – at Auckland Netball Centre at 11am Friday, February 19 – will be the first for the SKYCITY Mystics this year.
"It is important to test our method against quality opposition at this point in the season," says the SKYCITY Mystics coach Debbie Fuller.
"We enjoy playing with space and speed on attack and creating opportunities to contest clean ball on defence. It will be the Swifts' job to take that away from us, so it's a test to see if our game-style and skills can hold up against elite competition. But it's a terrific opportunity to say: 'This is where we are at.'"
The Swifts, who finished runners-up in last season's ANZ Championship, have two games in New Zealand this trip. They, along with their new recruit Laura Langman, meet the WBOP Magic in Hamilton two days earlier.
"This will be the first time since 2012 we've travelled abroad to play New Zealand opposition as part of our pre-season preparations and it will be an invaluable experience for the entire Swifts' set-up," says the Swifts coach Rob Wright.
"With our five international representatives having only recently returned to the Swifts' environment, this game will be a great opportunity to assess how our programme is tracking against a quality Mystics' outfit."
"For me, a further objective of this friendly is to experience game conditions under the new rules introduced by the International Netball Federation, something which needs to become second nature for both the athletes and coaches alike ahead of the new season."
SKYCITY Mystics season members get free entry to the match upon showing their membership card, while, for others, it's $10 for adults and $5 for children (under 15) on the door. A family pass (2 adults and up to 3 children) is $25. Doors open 10.30am.
2016 SKYCITY Mystics squad:
• Megan Craig
• Kayla Cullen
• Temalisi Fakahokotau
• Holly Fowler
• Serena Guthrie
• Anna Harrison
• Fa'amu Ioane
• Cathrine Latu
• Nadia Loveday
• Michaela Sokolich-Beatson
• Sulu Tone-Fitzpatrick
• Maria Tutaia