28 Jul 2017
SKYCITY Mystics sign Maria Tutaia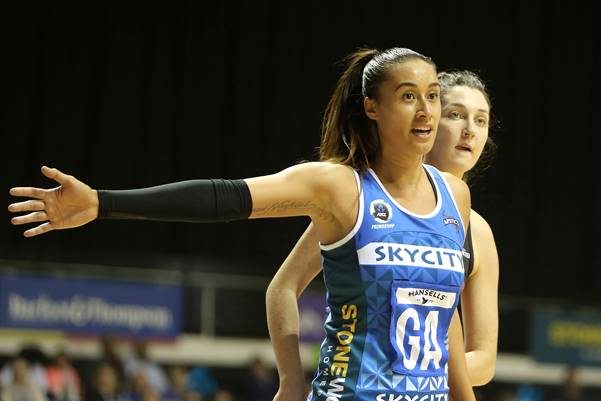 Silver Fern goal attack Maria Tutaia has committed to netball in New Zealand for the next two years after signing on with the SKYCITY Mystics.
Tutaia, who first wore the Mystics colours in 2010, remains one of the most feared shooters in the game and her two-year contract with the club shows her desire to play in the ANZ Premiership and push for a Silver Ferns dress for next year's Commonwealth Games and the 2019 Netball World Cup.
"The SKYCITY Mystics is my home and I'm excited to be a part of it and play netball in New Zealand for the next two years," she said.
"Staying with the SKYCITY Mystics was a no-brainer for me, I have been so impressed with both the coaching and learning environment, I am excited about netball in NZ and where it is going and want to be part of it. I love playing for the Mystics and want to wear that Silver Fern again.  The challenge of the ANZ Premiership and possibilities of competing at the Commonwealth Games and World Cup were important to me."
Tutaia, who made her Silver Ferns debut in 2005 signed a two year contract with the SKYCITY Mystics which enables her to be rested if required in during the 2018 ANZ Premiership in what will be an incredibly busy season for the country's elite netballers where they will compete in the Commonwealth Games on the Gold Coast in April, the ANZ Premiership, international Super Club and the Silver Ferns international calendar.
Tutaia's two-year contract means she will also be eligible to play in what would be her fourth World Cup when Liverpool, England hosts the event in July, 2019.
Netball Northern Board chair Dianne McAteer said the two-year contract with Tutaia was an important one on a number of levels.
"She is an iconic face of the SKYCITY Mystics and we are delighted to have such a world class player in our squad for the next two years," McAteer said.  "Maria brings so much experience to the court along with one of the best shooting radar's in the game.
"Maria has made a commitment to us and with that gives her an opportunity to extend what has been a remarkable international career."
The ANZ Premiership will start in May next year.
Ends.