30 Aug 2016
SKYCITY MYSTICS NET SILVER FERNS SHOOTING DUO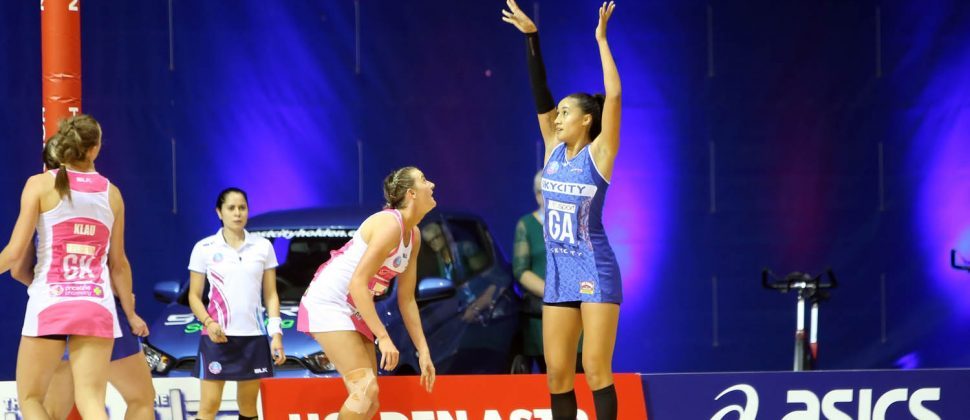 The SKYCITY Mystics have netted Silver Ferns shooting duo Maria Tutaia and Bailey Mes as their roster continues to take shape ahead of next year's ANZ Netball Elite League.

They are joined by goal attack Tera-Maria Amani and wing attack Elisapeta Toeava – who were both part of Netball Northern's Beko League team this year – as the latest signings for the Mystics.

Tutaia's signature is a key one for the side after the star shooter was a target from a number of franchises on both sides of the Tasman.
She has been a member of the SKYCITY Mystics since 2010 and captained the team to the Finals Series of this year's ANZ Championship.

Now Tutaia will have an opportunity to consolidate her Ferns' combination with Bailey Mes who is back in blue after two seasons with the Tactix.

Mes, who played for the Mystics for five seasons from 2010, moved south in 2015 for more court time but had predominantly taken on the more unfamiliar role of goal attack. She will now have a chance to switch back to shooter where she has made her mark for the Silver Ferns.

SKYCITY Mystics chief executive Julie Paterson said the latest signings confirmed plenty of depth for new coach Helene Wilson to call on.

"Maria has been an incredibly loyal member of our SKYCITY Mystics family and we are delighted to have her back for the new competition, while Bailey returns home in what will be an exciting combination between the two," she said.

"We have an exciting mix of experienced netballers and those ready to make their mark at the elite level like Elisapeta and Tera-Maria."

Toeava, who was a member of the Mystics in 2013 and 2014, was a stand-out up front for Netball Northern's Beko League team where she teamed up with Amani, but was also called on by the Mystics as a temporary replacement player for seven games in the ANZ Championship.

Her explosiveness off the mark and deft hands saw her make a seamless transition into the trans-Tasman competition while Amani is also no stranger to the Mystics set-up having been called on as a replacement player last year for the ANZ Championship pre-season tournament.

The quartet joins Silver Ferns defenders Anna Harrison and Storm Purvis, along with mid-courter Samon Nathan as players confirmed for the SKYCITY Mystics 2017 squad.