13 Sep 2016
SKYCITY MYSTICS NAME TRAINING PARTNER FOR NEW LEAGUE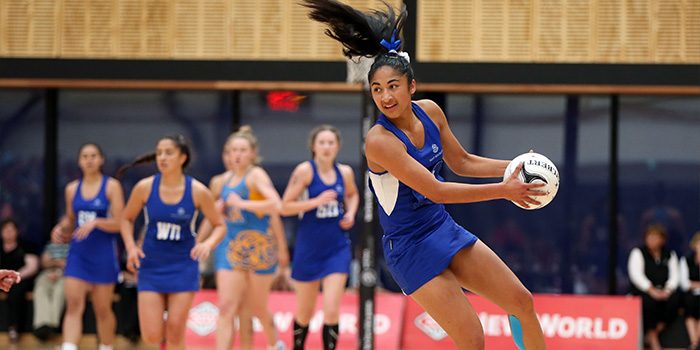 The SKYCITY Mystics continue to look to the future in naming schoolgirl Mererangi Paul as a training partner for the coming ANZ Netball Elite League.
New coach Helene Wilson has already confirmed her 10-strong squad for the new netball competition and has added Paul will now be confirmed as a training partner in 2017.

The young midcourter is a member of the St Kentigern College side and has been at the school since earning a sporting scholarship in 2014.

The 17-year-old will now have an opportunity to rub shoulders with some of Auckland's elite netballing stars including Maria Tutaia, Bailey Mes and Anna Harrison.

"This is an exciting opportunity and I look forward to taking the next step," Mererangi said.

"St Kentigern has played such a big part in the success I've had so far as they have been very supportive in all sports."

Paul started playing netball 10 years ago, representing Whakatane Netball Centre through various age groups, before moving to Auckland where she gained higher honours through the under-17 and under-19 grades.

It has been a busy year for the teenager who was picked for the New Zealand Secondary Schools netball team which won the final of the International Secondary Schools Challenge in May, and she was also a member of the under-20 Aotearoa Maori side.  Paul was named player of the tournament at the Upper North Island Secondary Schools tournament.

The talented sportswoman has also represented her country on the touch rugby field having played for national age-group teams before being selected in the open women's Touch Blacks side which competed at the 2015 Touch World Cup in Australia.
The SKYCITY Mystics have confirmed 10 players for the new elite league including Maria Tutaia, Anna Harrison, Bailey Mes, Storm Purvis, Elisapeta Toeava, Samon Nathan, Tera-Maria Amani, Sasha Corbin, Michaela Sokolich-Beatson and Brooke Watt.