19 Jun 2018
SKYCITY Mystics get out and about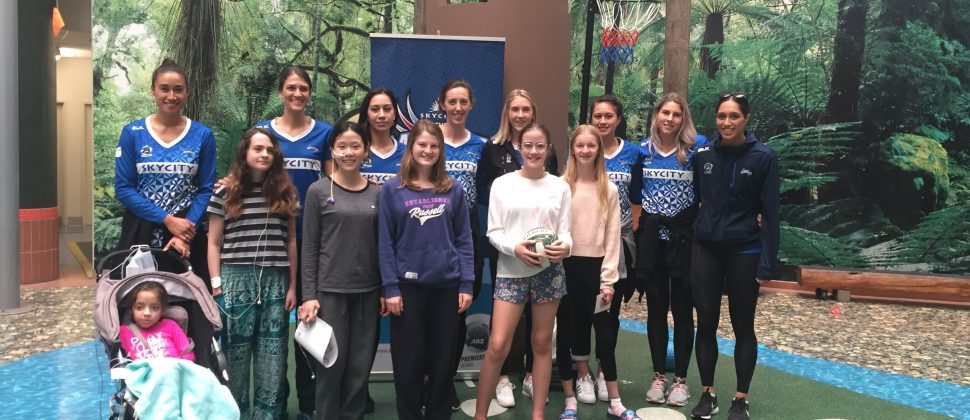 One of the benefits of a 10 day gap between the SKYCITY Mystics round six and round seven games is the opportunity to do some different things in training. Another is having more time to connect with sponsors and netball fans and the players have taken the opportunity to visit lots of different parts of Auckland.
On Thursday, some of the SKYCITY Mystics were able to visit Starship to do some netball activities before heading up to visit wards. Thanks to Starship for hosting the players to Starship Foundation partner Barfoot & Thompson for making this happen.
SKYCITY Mystics players are always up to things around the city – make sure you're following the team on Facebook and Instagram for all the pics – and lots of giveaways too.
Your next chance to see your team play is this Wednesday night at North Shore Events Centre when they take on Ascot Park Hotel Southern Steel. Get your tickets now!