15 Apr 2021
Q and A: THE SUPER SUB THRIVING IN HER NEW ROLE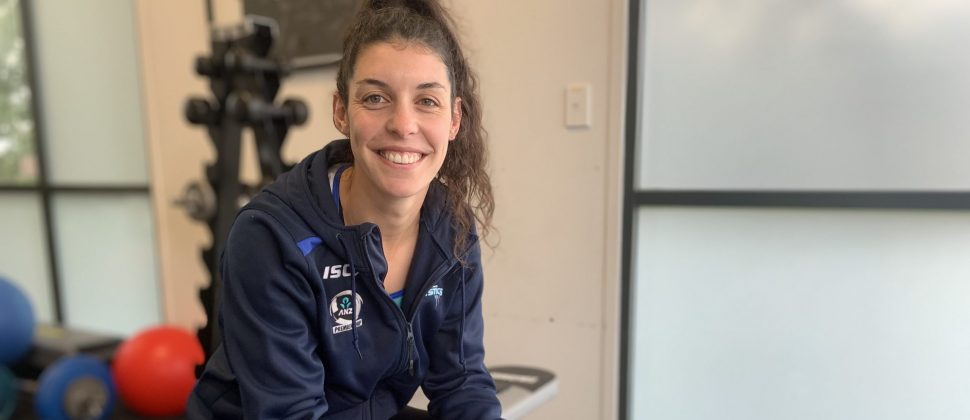 When Dani Gray missed out on the Mystics roster this year she thought her world would end but admits it's the best thing that's ever happened. The super sub is ready to go if needed for Monday's opening round clash against the Magic.
You made your ANZ Premiership debut in 2017 for the Southern Steel in awful circumstances after four players were injured when the team van flipped. What are your memories of that experience?
When those girls had that awful van crash, it was a really tough situation to come in to.
The coaches made it to clear to the four replacement players that there was no pressure at all. We were just there to field a team and the fact we came away with a win was a pretty cool feeling. And I debuted at centre which I'd never played in my life.
You missed out on the Mystics squad this year and are now a training partner. How hard was that to hear?
It was tough. That was my biggest fear all of last season that I'm not going to get contracted next year. It had more of a negative effect on me than I actually realised. And then when the worst thing that I thought could happen actually happened – I was fine. It wasn't the end of the world.
I went on and got a job at Auckland Softball and I'm absolutely loving that I can do both. The pressure's completely come off. 
While it was tough – as Mum says it's all part of high performance sport. These things happen and it's how you bounce back from them.
I wouldn't change it at all because at the time I thought my whole identity had gone because netball was all I knew.
 
With a few pre-season injury niggles in the Mystics, how do you prepare to get the SOS call to help out?
I try not to put too much pressure or expectation on myself. Helene (Coach Helene Wilson) is really good at communicating what she expects will happen and she also keeps things really simple.
What goals did you set for this season?
I just want to take every opportunity I can. I'm really excited about playing for the Marvels and playing week-in week-out, which is something I haven't done for nearly four years.
How has it been coming back from rupturing your ACL in 2018?
The nine months of rehab wasn't the hardest part, it was actually my first season back. 
When I got finally got back on court last year, I wasn't playing to the best of my ability and  how I knew I could. I wasn't the player that I used to be. 
So you got a job at Auckland Softball, but is it true you didn't know the first thing about the game?
I'm the league co-ordinator so I do the draws, results and club communications from premiers to under-12s. I started in September and I've just finished my first season.
It's awesome to be part of another sport, and to help out a sport that's maybe not as well supported as netball.
I never played softball or even watched a softball game. I made a baseball reference in my interview and got absolutely roasted for it.

How beneficial has it been to have something in your life outside netball?
It's been really important for me in terms of making a comeback and it highlighted that netball isn't everything. It's been really, really busy at times – training in the morning, straight to the office all day, and then back to training at night.
But it's definitely been the best thing for me. 
Last year all I did was netball and that was all I had to think about. On one hand I thought that's so cool I can focus 100% on netball. But when I tried to switch off I couldn't because I had nothing else to think about. And I think that's the reason why I'm enjoying it so much more this year.
How are the Mystics tracking just days out of from that crucial opening match?
We've got huge potential, and we're building really well – we're definitely not peaking too early. It's just a matter of time before everything comes together and we put out a perfect performance.
A huge strength of ours is playing with flair but it's all about being disciplined when we need to.
You're originally from Ohau south of Levin. You've played for the Steel and the Mystics. Do you now call Auckland home?
I wouldn't say Auckland is home just yet. I would still say where my family lives is home. Until I buy my own house that will always be home and with Auckland house prices I might never leave home (the 25-year-old laughs).