19 Jun 2021
Q and A – SULU FITZPATRICK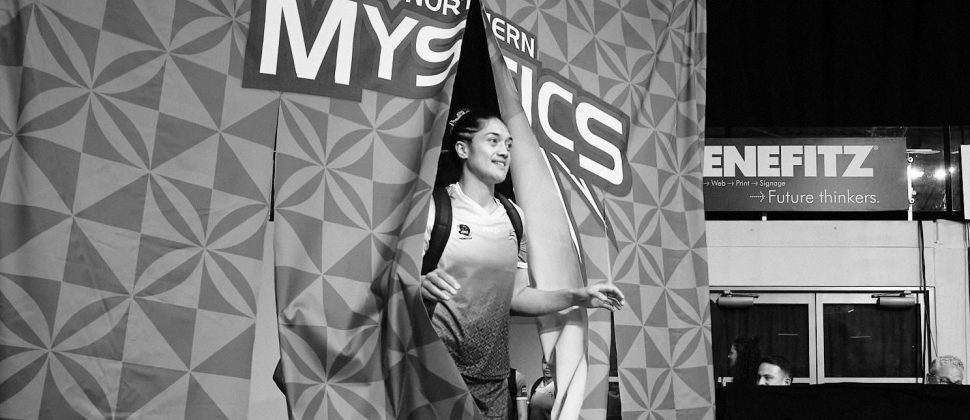 What motivates you? 
What motivates me is my children, my family, my peoples – my Samoan and Pacific people – and of course, my God. 
Do you have a pregame routine? 
I like to make sure I have a good meal and a good sleep the night before. On the morning of, I like to just relax and build up to the game. I also like to have a good game of BananaGrams and hopefully beat Peta. 
What's your favourite music to listen to pregame? 
My favourite music is old school and R&B!
You've been playing some of your best netball this season. How are you enjoying it so far?
I'm really loving it this year, we have an awesome team with a good mix and it's just been really fun. It's been awesome learning how to switch from fun time to business time. 
What does it mean to you to be able to lead this team?
I feel really grateful and privileged, I feel that it has been a long time coming. I started my netball here when I was 17 years old, so it's really nice to come full circle. 
How do you overcome pressure and stress on game day? 
I try my best to focus on what I can control because there are always things that might not go right. So I find if I try to be too strict, if one little thing goes wrong, it becomes a real mental thing. So I just try to relax and take things as they come, and just roll with whatever the day brings.
If there are any kids out there suffering with pregame jitters what would you tell them?
Focus on what you can do, so one thing at a time, rather than thinking what if or what could happen. Just focus on the here and now, one thing at a time. Whether it's brushing your teeth or packing your bag, just focus on the moment, not the future.