23 May 2021
Q and A – FA'AMU IOANE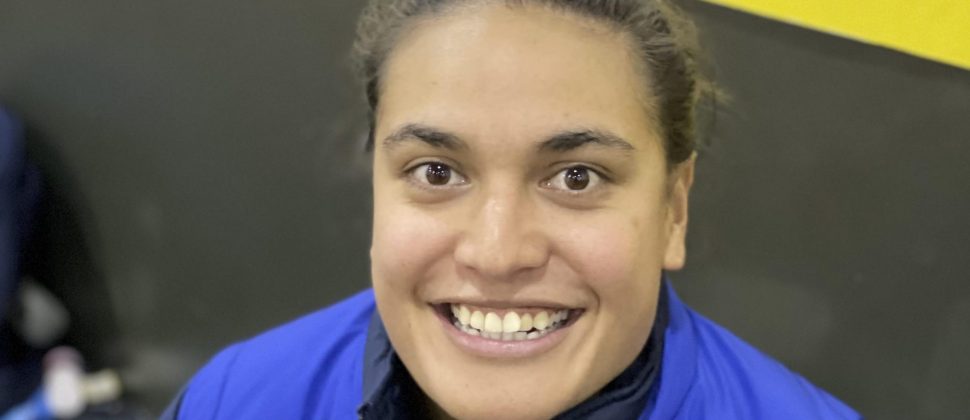 What motivates you? 
What motivates me is my faith. I've grown up in a Christian family, so my faith has always been a big part of my everyday life and my netball. My mum is also a massive motivation and always taught me to be humble and stay down to earth because the talent I got was given to me by God. Mum has always provided for me so I always want to do my best to give back to her. 
Do you have a pregame routine? 
I don't really have a pregame routine. I just go with the flow but I always have to have a shower before the game. Not a cold one though, a nice warm one to get me relaxed. 
What's your favourite music to listen to pregame? 
I love old school R&B and I also love to listen to Christian music right before I get on the court. 
How do you overcome pressure and stress on game days? 
I always try not to think about the game at all until I actually get to the changing room! From there I just try to think about what I need to do out there, what my job is, but really I just try to enjoy myself and have fun! 
How has it been coming back to the Mystics? 
It's been awesome coming back and especially coming back to play with some of my mates like Sulu, Peta and Kate. I really am having a great time being back and I have awesome team mates 
What on court goals have you set yourself for this year? 
I haven't actually set any goals this year, I just really want to have fun! I'm really enjoying playing and having my mates around me, especially Sulu because she was there when I first started and now coming back to play with her is just the best. 
If there are any kids out there suffering with pregame jitters what would you tell them?
Just go out there and have fun. Don't feel pressured that you have to go out there and perform at a top level on the court or when you're playing. We play this game because we love it and we're passionate about it, so make sure you enjoy it and make the most of it while you can!