2 Jul 2021
OUR ADOPTED WELLINGTONIAN HAS THIRD TITLE IN HER SIGHTS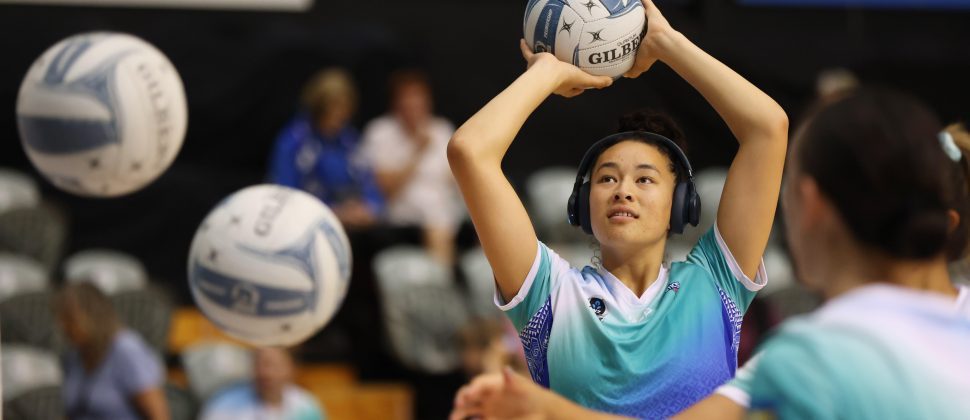 Saviour Tui, the girl from Wainui, is chasing her third National Netball League title in Sunday's final against the unbeaten Comets. The young shooter has her joy for the game back after a tough debut season for the Mystics.
Saviour Tui knows a thing or two about winning the National Netball League.
The 19-year-old proud Wellingtonian is two from two in the competition after winning the league in 2018 and 2019 with her home team the Central Manawa.
Now a playing for the Northern Marvels, Tui is hoping to make it three from three in Sunday's final against the unbeaten cross-city rivals the Northern Comets.
But after going down twice in round-robin to the table-topping Comets, the star shooter knows the odds are against her side but they've learnt from those losses.
"We definitely improved from the first clash with the Comets. We just need to stick together and really go up a level in that second half."
Tui also hopes home advantage and some inspiring words from Coach Ripeka Pirie will help.
"I think it's about staying calm and Ripeka has told us to 'stay connected in our little waka' and really fight for it."
A tip from her Mystics team-mate Peta Toeava has been to "enjoy the pressure of a final", something that should come naturally to Tui after a tough debut season last year with the Mystics where she played all 13 matches.
"I'm really enjoying playing with the Marvels this year. I have got my joy back for the game and my confidence is up with getting game time even though it's not with the Mystics."
On the bench for the Mystics this year, she wants to watch and learn from the experienced heads around her who have taken the team to the top of the table.
"What I've learnt from the past couple of weeks is that the Mystics want it more (than their opponents) and have pushed for everything."
The 'girl from Wainui' is hoping her mother, sister and brother can make it up from Wainuiomata for Sunday's final despite her grandfather being unwell.
"I'm still a Wellingtonian at heart. I even felt sorry for the Manawa team when we beat them in the round-robin."
A New Zealand secondary schools representative in 2018 and 2019, Tui is an exciting prospect with an unflappable temperament – and a constant smile on her face.
"People say to me 'can you not smile' but that's just me. I don't think it will ever go away."
And all Marvels and Mystics fans hope she'll still be smiling after Sunday's matches.
National Netball League final – Northern Marvels v Northern Comets, 2.05pm Sunday 4 July at Trusts Arena