24 Sep 2020
NORTHLAND DEVELOPMENT DAYS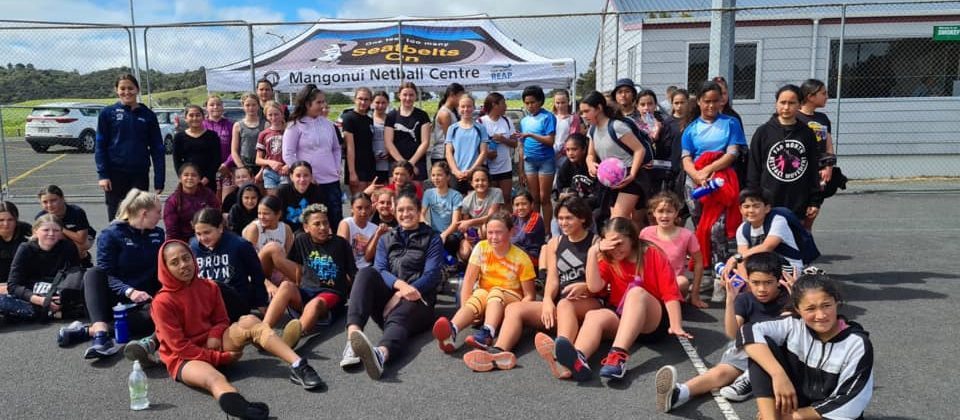 Our Northland Development days took 130 players, coaches, and umpires through a fun, practical and knowledge enhancing day.
Mystics players Sulu Fitzpatrick, Tayla Earle and Michaela Sokolich-Beatson used fun games that Silver Ferns coach, Dame Noeline Taurua uses for Silver Ferns trainings, called the Gauntlet – which was super challenging but players stepped up to the challenge and with plenty of encouragement from their "mystics coaches" enjoyed the experience.
Chonaire Huriwai, Zone Coach Lead, and Rhonda Martin-Raharuhi, Northland Coach Development led coaches through CCA workshops, the concepts and philosophy of Year 7/8 PDP and then implemented the learnings on court with the players.
Sharleen Morrell, Zone Umpire Lead, led umpires through the Umpire Module Techniques 1 , practical on-court position, vision and timing exercises, then practical application umpiring the development day games.
Suzie Belcher, Zone NetballSmart Officer assisted our Netball Development Officers in delivering the NetballSmart Warmup, joining the coach and umpire workshops to upskill on NetballSmart warmup and coaching skills, as well as supporting umpires in their workshops.
Thanks to Mangonui Netball Centre, Rose Kapa-Kingi, Annie Pivac and Wiremu Britton-Rua
and Bay of Islands Netball Centre, Umpire Co-ordinator Patsy Wynard for welcoming us with open arms.
Many thanks to Oxford Trust for funding these Development Days and to Hart Sport for providing equipment to help make these experiences possible.
Hear from our Northland whanau on their experiences at the Northland Development Days over the weekend:
#KiaTūNgātahiTātou #StandWithMe