4 Mar 2020
Northern Mystics name replacement player for ANZ Premiership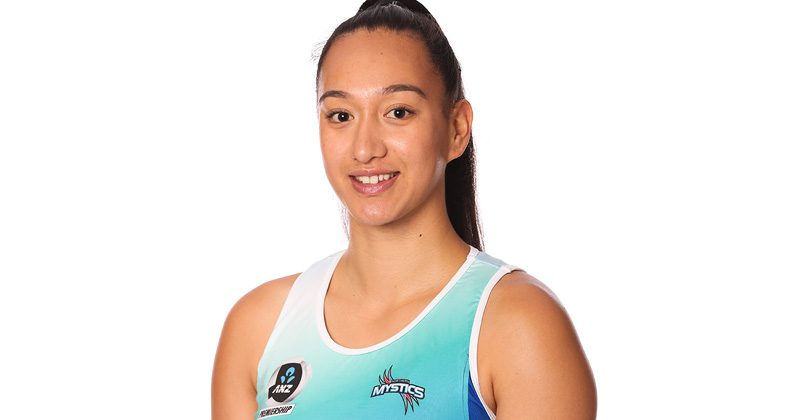 Former New Zealand Secondary Schools Player of the Year, Courtney Elliott, has been elevated from training partner to a fulltime member of the Northern Mystics.
The 180cm circle defender has been offered a full contract with the Mystics for the 2020 ANZ Premiership which starts next week.
She will replace defender Michaela Sokolich-Beatson who ruptured her Achilles tendon during a Silver Ferns tour match against England A in January.
Sokolich-Beatson is undergoing rehabilitation but will miss the entire 2020 ANZ Premiership campaign.
Elliott, 20, had already been working alongside the Mystics having been called into the squad as a training partner this year.
Mystics head coach Helene Wilson said they were pleased to be able to offer this opportunity to Elliott who had worked hard with the side.
"We are excited to welcome Courtney into our defence circle unit. This is reward for her hard work and contribution in the Mystics environment," she said.
"With past ANZ Premiership experience we know that Courtney will add value to our team."
Elliott has played 29 games in the ANZ Premiership having turned out for the Southern Steel over the past two seasons. She was called into the southern side in 2018 as injury cover and made an immediate impression.
Her performances, which included a Grand Final appearance, saw her named in the 2018-2019 Silver Ferns Development Squad.
She will now join Sulu Fitzpatrick and Silver Fern Phoenix Karaka in the Mystics defensive circle.
The Northern Mystics open their 2020 ANZ Premiership against the Northern Stars at Pulman Arena on March 15, in what is the first of three across-town matches which make up Northern Challenge.