19 Jun 2019
Northern Mystics Complete 2020 ANZ Premiership Team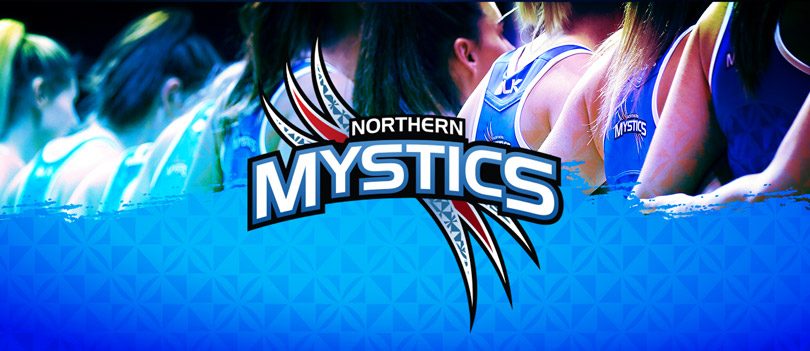 The Northern Mystics are pleased to confirm their 2020 ANZ Premiership playing roster for next year with some exciting new talent amongst the team.
Northern Mystics CEO, Nicole Spratt said she was delighted that Phoenix Karaka, Bailey Mes, Elisapeta Toeava, Michaela Sokolich-Beatson, Tayla Earle, Grace Nweke and Emma Iversen have all recommitted to the Northern Mystics for 2020 which provides the opportunity to build on the connections from this season.
"The strategy for 2020 recruitment was stability in the team combined with investing in the new talent coming through".
Making a return to Auckland and the Northern Mystics is experienced defender Sulu Fitzpatrick from the Central Pulse.  Coach Helene Wilson says "Sulu brings the presence and performance consistency that will complement the defensive unit.  We are excited to welcome Sulu home and know she will bring a new and valued perspective of what it takes to win the ANZ Premiership".
There are two new faces in the Northern Mystics for 2020 including Central Manawa shooter Saviour Tui, who was elevated to training partner for Central Pulse this season. Coach Helene Wilson says "Saviour has shown in BEKO that under pressure she can shoot accurately, which is so important for any teams success in this competition.  We are proud to be a team whose leadership and culture empowers youth to shine.  Saviour brings another style of play and an exciting dimension to our team".
Also joining the team is rising mid courter Danielle (Dani) Gray (Southern Steel) who played her first ANZ Premiership season with the Southern Steel in 2018 after two seasons with the South BEKO Netball League team.
"Dani has the previous experience of playing ANZ Premiership in a winning team, and we know her athleticism will be valued in the midcourt.  Players who rehab well after a major injury come back into the ANZ Premiership environment with a matured determination to perform, and we look forward to welcoming Dani into the Mystics" says Wilson.
Wilson believes "that the growth of our core team from this year will continue to rise to new performance standards in 2020.  Retaining the combination of both youth and experience is a testament to the belief this team has in each other.  We plan to continue playing the brand of netball we finished this season with, and are excited with the new talent we have added to the core team".
2020 Northern Mystics:  Tayla Earle , Sulu Fitzpatrick , Danielle Gray, Emma Iversen , Phoenix Karaka, Bailey Mes, Grace Nweke, Michaela Sokolich-Beatson, Elisapeta Toeava & Saviour Tui