29 Nov 2021
NORTHERN MYSTICS ANNOUNCE NEW NAMING RIGHTS PARTNERSHIP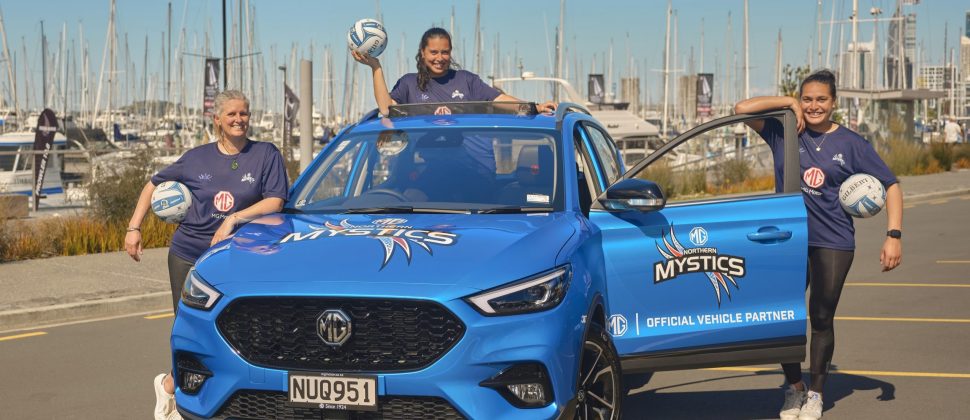 The Northern Mystics have signed an exciting new naming rights partnership with motor company MG Motors.
The multi-year naming rights agreement will see the team renamed the MG Mystics, their playing kit adorned with the new MG logo and extensive courtside branding at all home games, as well as multiple integration and engagement opportunities. 
A fleet of MG Mystics branded MGs will be the driving force behind our team, providing our players with a full suite of MG pilot active safety technology.
MG Mystics CEO, Phil Vyver, said the team was delighted to have a dynamic and forward-thinking new partner for the 2022 season and beyond.
"It's fantastic to have MG New Zealand step-up and become involved with the franchise, we're certainly very grateful for their support and involvement," said Vyver.
"We look forward to performing at our best and doing everything in our power to continue our championship-winning ways."
MG Motor's support of the current 2021 ANZ Premiership champion team is complementary to a strong desire to engage with a wide variety of groups and organisations at a grassroots level.
"The MG Mystics are the defending 2021 ANZ Premiership champions, and they represent many of the same qualities held by MG; they play with passion and integrity, and constantly take their game to the next level," said Peter Ciao, CEO, MG Motor Australia and New Zealand. 
"MG Motor has an expanding presence throughout New Zealand and dealer-driven partnerships are an important opportunity for us to become a part of Kiwi communities," said Mr Ciao.
"We are excited to stand alongside such a champion organisation as they defend their crown in 2022 and beyond." 
The Mystics will begin their title defence against the Magic in Hamilton when the 2022 ANZ Premiership whistles blow on 13 March.
About MG Motor
MG Motor has established itself as a global brand representing great value, impressive design, high-quality manufacture and packed with innovative safety and driver technology.  Visit the MG website to find your nearest dealership: https://mgmotor.co.nz