27 May 2019
Newsroom.co.nz – Comeback Ferns see netball through a new lens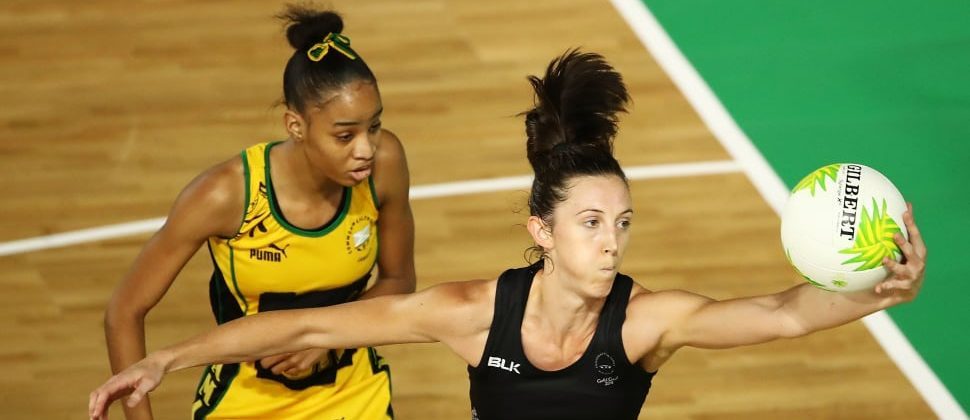 So how did photography and pharmacy save the sinking fortunes of two Silver Ferns? Suzanne McFadden discovers how Bailey Mes and Shannon Saunders revived their netball careers in time for July's World Cup. 
Being axed from a national sports side can be the most devastating blow in an athlete's career. But it can also evolve into the most defining moment.
It can be a chance to take another view on life, to change focus and ultimately spark a renewed passion for sport. And sometimes, a chance to come back stronger.
When Bailey Mes was dropped from the Silver Ferns last August, another knock-back in an already seesawing six-year international career, it forced her to examine her life with and without netball.
"And I realised it could be awesome without it," says Mes, who turns 30 today.
She quite literally changed her focus – she stopped shooting a netball, and started shooting with her camera. She took a lot of photos, and finally finished the photography diploma she'd been working towards for four years ("when it could have taken one", she quips).
At the same time, 59-test veteran Shannon Francois was not only dumped from the Ferns side, but the national squad as well.
It meant taking her first real break from elite netball in six years. Dealing with the hurt of not wearing the black dress, she poured herself into her other career – as a pharmacist. She also changed her name, marrying police-dog handler Marcus Saunders.
"I just focused on myself and the personal things I needed to do outside of netball," she says. "I only moved to Dunedin a year ago, so I made inroads in my career outside of netball. It was good knowing I had something else, because netball isn't forever."
Neither athlete was enjoying her netball when the cut came, and neither was playing at her best. The catastrophe of the Gold Coast Commonwealth Games had dropped them both to a low ebb.
But, after their enforced breaks from the game, both Mes and Saunders say, hands on hearts, they're loving netball again. Although they weren't willing to pin too much hope on a recall into the Silver Ferns for the World Cup in July, both women knew they'd done the work asked of them, and that they deserved a shot.
Taking a different shot
When Mes was named last week as one of four shooters in the 12-strong side bound for Liverpool, she hit a new high.
"I genuinely had no idea what the outcome would be," Mes says. "But it's the most amazing feeling… probably even better than the first time I made the Ferns."
Mes made her international debut back in 2012, as a midcourter, when the shooting circle was dominated by Irene van Dyk and Maria Folau. Since then she's been both lauded as a hero and decried as a villain as a shooter for the Ferns.
And yet her accuracy in international netball, 82 percent, is one of the highest of the current shooting group. Mes was a star at the last World Cup, in 2015, but at last year's Commonwealth Games, was used off the bench and struggled to make an impact.
"After going through such a trying time, it makes you sit down and think about what you actually want, and what you're actually getting out of it," she says. "There wasn't really a point where I said 'I want this to stop', but more 'how am I going to make this better?'"
The 63-test veteran didn't want to change the way she played, so instead she took the emphasis off netball. "And it helped me greatly," she says.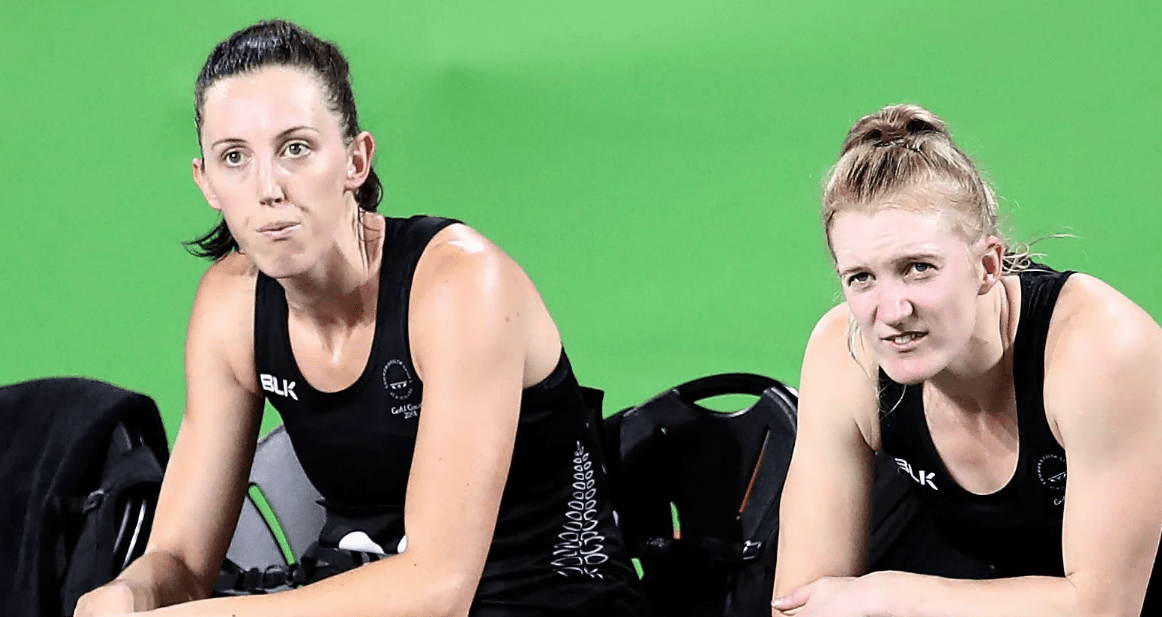 Finishing her photography diploma meant Mes also could take a break from nearly a decade of studying. "I started to get really excited about what I could do with my photography," she says. Although she hasn't decided where it will lead to, she's more into "the arty side of it", and capturing portraits of people, rather than sport.
While the structure of her training has remained the same, she enjoyed a rare summer pre-season with the Northern Mystics, while the Ferns played the Quad Series in an English winter. Although the Mystics finished last in this season's ANZ Premiership, Mes stepped up in a senior role in a team full of exciting youngsters.
"Nothing has drastically changed about my netball. But it's the best I've felt on court for a very long time," she says. "Maybe because I'm a bit older, and I genuinely don't know how long I'll continue to play. But there's definitely a greater sense of enjoying it as much as I can."
Mes is now looking forward to forging a relationship with Silver Ferns coach Noeline Taurua. She worked with her briefly, at the start of her international career, when Taurua, a former Ferns shooter, came on board as assistant coach to Wai Taumaunu.
"Noels introduced the structure that we use now on attack," Mes says. "I'm super-excited to work with her. She's quite quirky and so knowledgeable. Everything has a purpose, and everyone seems ready to get stuck in and do what they can.
"I've had such an up-and-down career – so many times I haven't done what I know I'm capable of – that I just want to get out there and get stuck in. This [tournament] could be my last."
Finding a new explosiveness
Shannon Saunders knew exactly what she had to do to get back into the Silver Ferns.
The athletic and relentless 'no-frills' midcourter – a regular in the squad since 2013 – had it spelled out to her when she was left out of the squad in August.
She needed "more explosiveness". On defence, she had to work on snaffling more ball and having more of an impact on her opposing player. On attack, she needed to let the ball go into better space for her shooters.
Never one to shy away from a challenge, Saunders set to work. But not in a fixated, blinkered kind of way.
She "chipped away at it slowly", enjoying her time with the Southern Steel, the team she's been fiercely loyal to for the last eight years.
But first she took a few months away from the court, "did whatever training I wanted", and worked as locum pharmacist. She still works two or three days a week across four pharmacies around Dunedin.
"It's a nice change away from the netball court. They're really good people who don't care if you've lost or won," Saunders says. "It keeps your brain more active as well.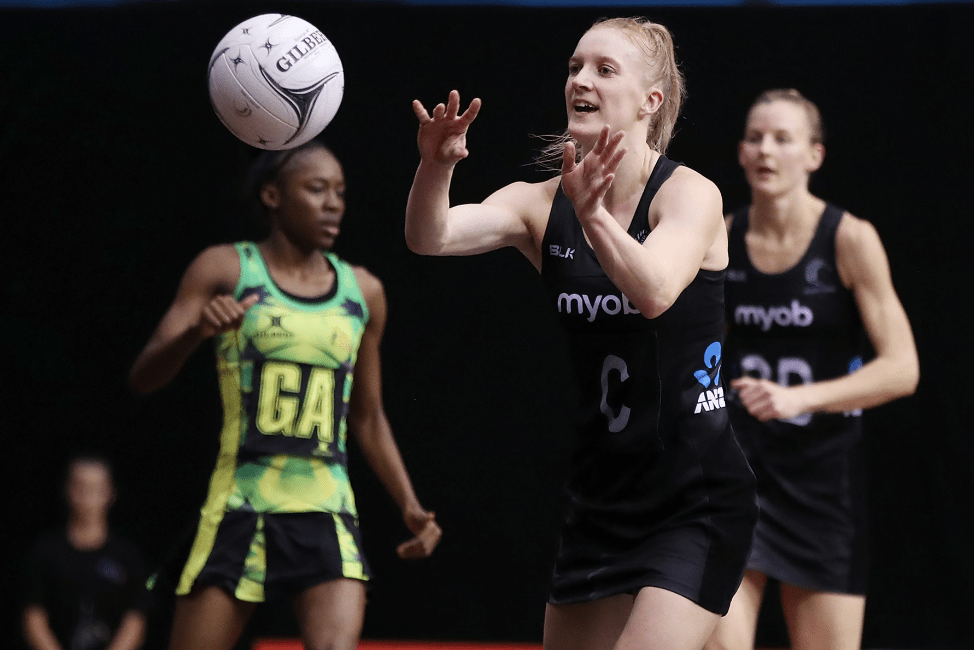 The 28-year-old also got married in January.  "The break gave me time to plan our wedding, and spend more time together, because we don't actually get to see a lot of each other," she says.
Constable Saunders works "crazy hours", but his wife doesn't complain – last month he and his dog, Vann, won the award for top-performing rookie police dog team in the country.
When she started the season with Steel, Saunders felt refreshed: "And I didn't feel I had any pressure on myself."
Saunders hopes the strong connection she's built with fellow midcourter Gina Crampton and shooter Te Paea Selby-Rickit, on and off the court, will be one of the fillips she brings back to the Ferns.
"It's the first time all three of us will play at a pinnacle event together. We are such good mates who love playing together, so the opportunity to display that on the world stage is going to be incredible," she says.
"We also have quite a winning culture down here in the south, and we really demand a lot from each other. We have the ability to score under pressure – we don't mind doing a million passes – and that's something the Ferns have been struggling with, scoring when they need to. So that's another thing I think we can bring to the team."
Determined not to be disappointed again, Saunders didn't have great expectations of being handed a ticket to her second World Cup. "I thought I had been performing well and consistently, working on the things they asked me to," she says. "But you never really know, do you? I was just a little bit hopeful."
But now she gets to deal with unfinished business. In 2015, the Ferns lost the final to Australia, after toppling them in pool play. "Those 10 days were an emotional rollercoaster," she recalls.
"It's a really intense tournament, where you rely on all 12 of your players to get you through. Everyone has their role to play and it's quite a cool feeling."
In the meantime, she's focused on helping the Steel through the ANZ Premiership elimination final against the Stars on Wednesday – a team they beat seven days ago.
"We felt weird going into the [last week's] game knowing we had to play them again in a week. It was a good test though," she says. "We're working on different structures to see how can we mix it up a bit."
If the Steel make the grand final, and overthrow the Pulse – like they did by one heart-stopping goal last year – it will make Saunders' comeback year even more unforgettable.