5 Jul 2016
NEW COACH ANNOUNCED FOR 2017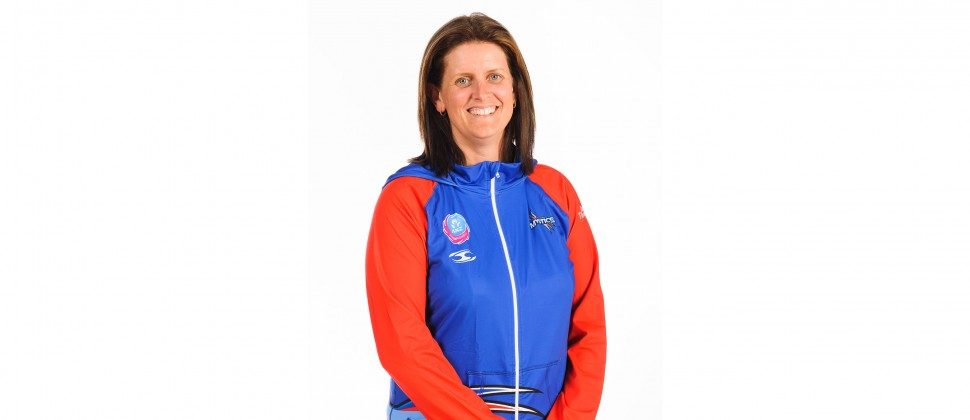 There's plenty of change brewing in netball in New Zealand, with an elite domestic league starting next season and a sixth side springing-up in the greater Auckland area. To lead the charge into those new waters, the SKYCITY Mystics have today announced Helene Wilson as their head coach for 2017.
Wilson is a vastly experienced home-grown product, whose coaching CV includes guiding the NZ Secondary Schools team to wins over Australia, leading the Northern Zone under 23s to a national title, and being an assistant with the SKYCITY Mystics. Most recently, she's coached the Northern team in the Beko Netball League. She's excited by the opportunities change has presented.
"The fresh start with the competition structure gives you a license to explore the style of game you want to play," Wilson says. "We can really focus on that with the SKYCITY Mystics. Netball in New Zealand is about flare, excitement and playing an aerial style of game. This is a chance to get back to that."
In addition to working with many of the region's top netballers, Wilson has also played a role behind the scenes with both our national women's sevens rugby and hockey sides. Her day job for the last four years has been as an athlete life advisor at High Performance Sport NZ, where she "ensures athlete's lives are as sorted as they can be, so that when they step into competition they're set."
For most of the current SKYCITY Mystics playing group, Wilson is a familiar face. The former physical education teacher has coached many of the side in their youth, including working with a 14-year-old Temalisi Fakahokotau and a promising schoolgirl goal attack named Kayla Cullen.
For the SKYCITY Mystics organisation, Wilson brings a real connection to the region, having coached throughout Auckland, as well as in Northland.
"Helene's appointment presents a huge opportunity to link the whole Northern Zone together in a programme that can create a netball legacy for our area," says the SKYCITY Mystics CEO Julie Paterson.
Unlike many coaches at this level, Wilson didn't achieve major honours as a player. North Harbour age group rep sides were the peak of her wing defence efforts.
"I was always the 12<sup>th</sup> person selected in a rep team," she says. "But I'd work really hard and contribute to the training environment. I was a student of the game, with one coach telling me: 'If your legs could do what your brain understands, you'd be awesome.' I took that as a compliment. I had to work really hard – and I expect others to do the same."
While Wilson's on-court coaching efforts won't be seen until next year, she'll be on the job shortly to assemble the team she'll take into next season's competition.