7 Mar 2022
Netball's breakout stars for 2022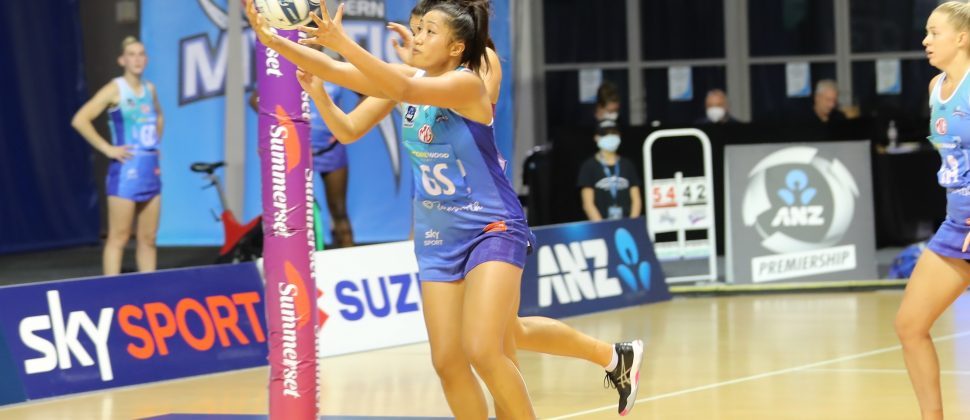 Original Author: Merryn Anderson, LockerRoom
In a year where the Silver Ferns seek to right a wrong, the ANZ Premiership will be an important testing ground for talent. Merryn Anderson looks at six players aiming for a breakout season. 
As 2022 delivers an ever-changing sporting landscape, the ANZ Premiership will need to stay agile and adaptable.
This weekend, reigning champions the Northern Mystics take on 2021's wooden spooners, the Waikato Bay of Plenty Magic, in Hamilton to launch this year's competition (albeit without crowds under the red light restrictions).
It's a big year for netball, with the Silver Ferns looking to erase all memories of the nightmarish 2018 Gold Coast Commonwealth Games when they travel to Birmingham in July.
There have been a lot of changes in the international side since that fourth place finish four years ago; pregnancies, retirement, injuries and a decline in form leaving spots wide open for anyone to take.
After a few noteworthy shifts in the off-season, LockerRoom takes a look at one player from each of the six franchises who's poised to have a breakout season.
Filda Vui (Northern Mystics)
Following her first fully-contracted season with the Northern Mystics, Vui was rewarded with a call-up to the wider Silver Ferns squad to contest the Quad Series in England in January.
Vui played 11 games for the Mystics last season, shooting 70 goals at 80 percent accuracy. With her no-nonsense turn and shoot style, she teamed up with Grace Nweke to help the Mystics take out their first ever ANZ Premiership title.
The 25-year-old shooter returns to the blue dress for 2022, and with Bailey Mes moving to the Magic, Vui will line up alongside Nweke and Monica Falkner, likely at goal attack.
With Nweke easily the most prolific shooter in 2021 (over 200 attempts more than her nearest rival), it's easy for the Mystics' goal attacks to take a backseat and simply play a feeding role.
But not Vui. After getting the call to the Silver Ferns, she'll be ready to step up for the Mystics and push to rejoin the Ferns environment for her debut in the black dress.