26 Nov 2021
MYSTICS SIGN NEW PARTNERSHIP WITH PALADIN SPORTS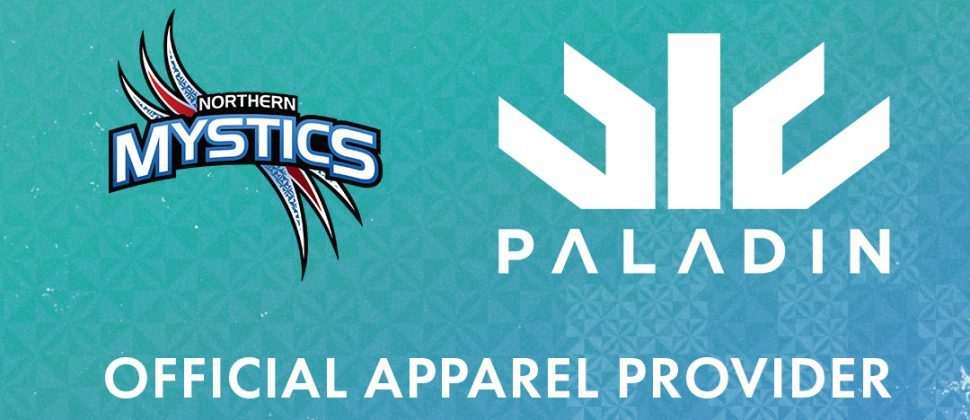 The Northern Mystics are delighted to announce a new multi-year deal with Paladin Sports as its official apparel partner.
The three-year deal begins next month and will see Paladin design and supply on and off court apparel wear for both the Mystics and their fans for the 2022 ANZ Premiership.
Paladin Sports is a leading sports apparel company in New Zealand with key operations also in Australia and the USA.
Mystics CEO Phil Vyver said he was delighted Paladin Sports was joining the Mystics family, becoming their official apparel provider.
"The Mystics and Paladin Sports have a shared vision when it comes to quality and supporting community and this is an exciting partnership moving forward," he said.
"We are both passionate about empowering women and girls in sport and we hope to continue supporting the growth of the game in New Zealand."
Vyver said the design process had already started with Paladin Sports who were collaborating closely with the Mystics management and senior staff to prepare a new look for the 2022 ANZ Premiership. A new supporters' range would also be launched for the coming season.
Ed Harman, Co-Owner and CEO of Paladin NZ says "Paladin Sports is passionate about supporting and encouraging athletes of all abilities across the sporting landscape and is delighted to be entering into this partnership with the Northern Mystics.  It provides our company with an opportunity to continue working with forward-thinking organisations dedicated to empowering athletes of all ages to play netball and through our partner teams in the ANZ Premiership, we hope to help inspire a whole new generation of netballers in New Zealand" 
The Mystics being their ANZ Premiership title defence against the Magic at Globox Arena in Hamilton on 13 March 2022.  
Paladin Sports is a proactive sports apparel company with a clear vision to be industry leaders in sport apparel design, technology, performance, and innovation that inspires athletic achievement and enjoyment.
With key operations in New Zealand, Australia and the USA, Paladin prides itself on providing all their partners with the world's best sport apparel and delivering an uncompromised level of customer service EVERYTIME.