15 Apr 2021
MYSTICS NATION – WE ARE CALLING ON YOU TO BLEED BLUE THIS SEASON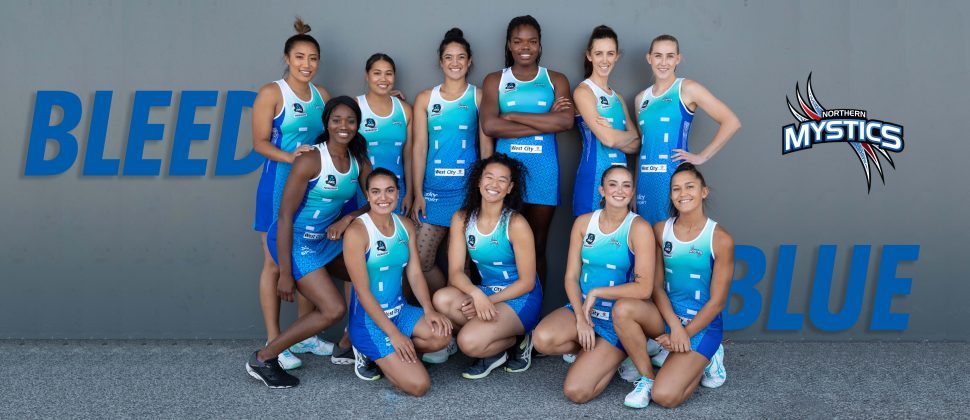 Come along to our first home match of 2021 at The Trusts Arena on Monday 19 April to see your favourite team in blue back on court and ready for action.
We're going to have so many fun things for families to get involved in, from the Kid Zone set up through match day partner Mitre 10, to a Bleed Blue Zone where you can get all dressed in blue. There are also awesome prizes to win – including a Baby-G watch up for grabs. What more could you want!
The on court action is going to be exciting, explosive and extraordinary! From 6pm onwards captain Sulu Fitzpatrick will led the team on court while rehabilitating co-captain Michaela Sokolich-Beatson will be commanding from the side lines.
We will be welcoming Kate Burley, Fa'amu Ioane, Filda Vui and former England international Ama Agbeze while also celebrating Bailey Mes who will be taking to the court in her 10th season with the Mystics.
We are up against the Magic who are bringing star Australian shooter Caitlin Bassett, while Erena Mikaere and Temalisi Fakahokotau team up in the defensive circle. Magic captain Sam Winders and her side are sure to bring a fight but we are ready for the challenge.
We need YOU there. This is a game you won't want to miss. Be part of Mystics Nation and BLEED BLUE.
Grab your ticket here: https://www.northernmystics.co.nz/tickets-2021/