10 Aug 2021
MYSTICS GRAND FINAL WIN REWARDS OUR FAMILY OF PARTNERS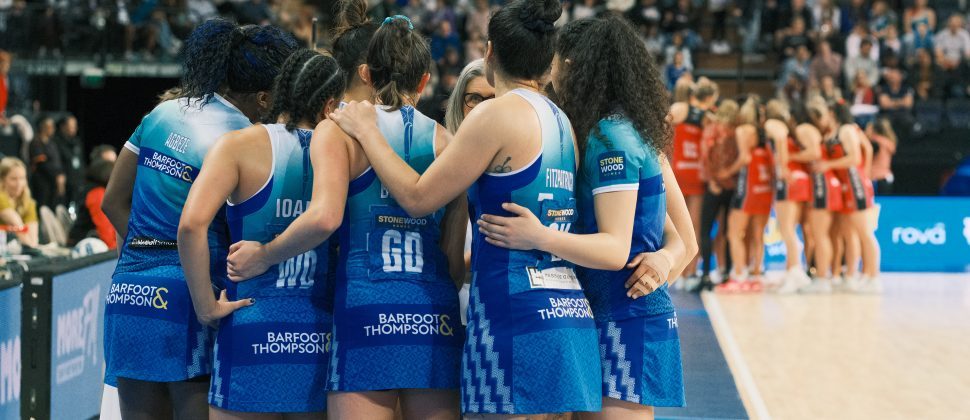 Like any good team, the Mystics are a family with a group of partners in support every step of the way from the pre-season to last Sunday's ANZ Premiership Grand Final.
From those new to the Mystics this year through to Barfoot and Thompson who have been with us since day one, you all provide an unwavering commitment to our team and are the backbone of our success.
This year we welcomed onboard a number of new partners including Soljans Winery as our Official Wine Partner, Cosmetic Clinic – sponsoring our Fans' Player of the Match and our Volunteer Recognition Award, Wardrobe World who sponsored our Ball Patrol and player support teams, 2degrees, SkyCity, Mitre 10 Westgate and Henderson, Ritchies, Massage Guns NZ, Foster Moore, Central Park Henderson Business Association, Stormtech and Heron Plumbing.
A number of partners have been with us for consecutive years including West City Suzuki who have been keeping our team mobile since the ANZ Premiership began, our Bib Partner 
Stonewood Homes, More FM, The Trusts Arena, Go Media, Benefitz, ISC, Fujifilm, Harrisons, GONUTZ, Alsco, SKINS and Augustine.
Lastly, a huge thank you to our Principal Partner Barfoot and Thompson who have been on board since 2008 (back in the ANZ Championship days) and before that with the Auckland Diamonds.
Their support for the team goes well beyond the corporate sponsorship, as Managing Director Peter Thompson prides himself on building strong relationships with the organisations they support.
"The more I do it the more I realise how important it is to get close to the team," says Thompson.
"Then if the team loses, they appreciate that you're hurting just as much as they are. You've got to show you're there for them in the good and bad times."
So to all our partners – thank you for your ongoing support. You've played a huge part in the Mystics' success this season, and we couldn't have done it without you.
See our whole family of partners at https://www.northernmystics.co.nz/partners-2021/
View this post on Instagram