29 Apr 2022
MG Mystics gear up for gruelling end to ANZ Premiership season after COVID-19 disruption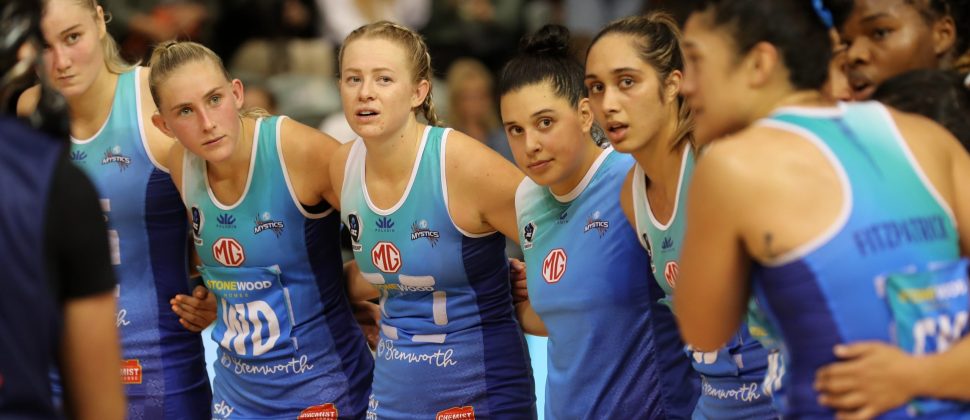 Original Author: Lucy Thomson, Newshub
It's shaping up as a season-defining month for Northern Mystics in the ANZ Premiership.
Like several teams, they're facing a congested back half of the competition due to COVID-19 postponements.
And while officials admit it's not ideal, they all agree it's the only way to see the year out.
The Mystics have hit the ground running this week as they prepare for a busier than usual second half of the competition.
"Some teams definitely have a harder road than others," said co-captain Michaela Sokolich-Beatson.
While the Auckland franchise aren't the worst-affected by the schedule changes, postponements have them staring down the barrel of eight games in 26 days.
"COVID affected everyone at different times," trainer Pera Gibbs said. "We are confined to schedule in terms of when playoffs are, and games need to be played.
"I'd say it's not fair, but COVID isn't fair in general. So you've been given cards, and you have to deal with it as best you can."
Player welfare is at the forefront of the Mystics and Netball New Zealand's mind.
"It's not an ideal situation to be playing this many games in such a condensed period," Netball New Zealand chief executive Jennie Wylie told Newshub.
"But we all knew this could be a reality, and I'm really proud of the way teams and players are adapting to this."
Coaches and trainers have been forced to pivot at the last minute to ensure their athletes are in the best position to perform.
"It's just managing workloads," Gibbs added. "We have to be careful with game time, and what that training week looks like."
Because for the players, there's not just the trophy on the line – there's Silver Ferns selection as well.
"For us, it's about using our full squad of 11 and making sure everyone is ready to play every single game."
And with just five weeks remaining, every one counts.