30 Nov 2021
MG MYSTICS ANNOUNCE TRAINING PARTNERS FOR 2022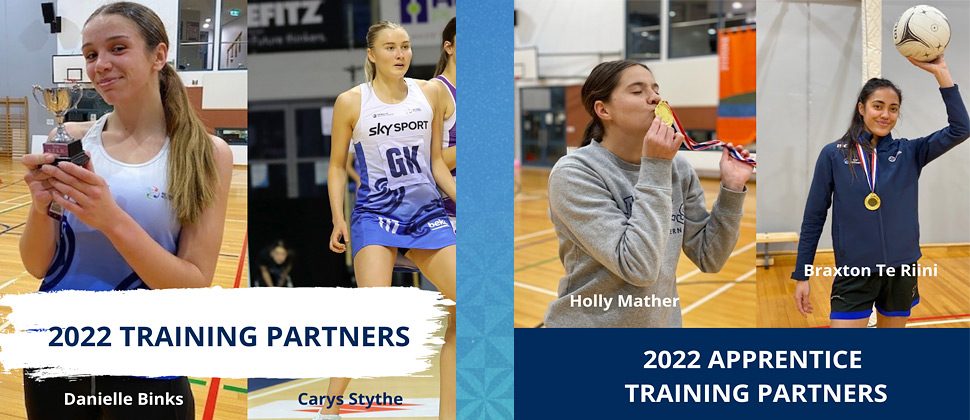 Four New Zealand U21 squad members have been included as training partners and apprentice training partners for the MG Mystics 2022 ANZ Premiership campaign.

Danielle Binks and Carys Stythe will be the Mystics training partners next year while Braxton Te Riini and Holly Mather have been named as apprentice training partners.

Mystics head coach Helene Wilson said she was delighted to see players from the Northern Zone Elite Players Programme (NZEPP) rewarded for their hard work.

"It's exciting as an ANZ Premiership coach to be confident in the athlete development being done in your own back yard. We want aspiring netball players in the Northern Zone to know if you work hard, opportunities come, but the timeline and journey will look different for everyone," she said.

Wilson said it was important that training partners added value to the Mystics' training environment and added to the competitiveness within the squad.

"To have the confidence as a coach to back NZU21 squad members to do this job means our programmes are in a good place to build on our success in 2022," she said.

Stythe and Binks were both members of the Marvels team which won the National Netball League crown this year and Wilson said they had worked hard to earn their spots as training partners.

"Carys is an exciting talent who came into our NZEPP last year open to learning and she wanted to improve. She's worked hard on her physical conditioning and general game skills and we're confident she will support the Mystics defence end in our training environment."

Binks, who was born in Johannesburg before moving to Auckland in 2008, has been in the NZEPP since 2018 having been spotted by talent ID scouts in C grade at the Upper North Island Secondary Schools championships.

"Dani is a shining example to other young netballers of the importance of individual training and trusting the process of development to gain further opportunities," Wilson said.

The coach of the 2021 ANZ Premiership champions said Te Riini and Mather had also been supported through the NZEPP and shown leadership qualities with the Marvels this year.

"They have shown the resilience required at this level to continue working hard after disappointments which is key for any athlete," Wilson said. "It will be exciting to give them a developmental opportunity to use their skills against the Mystics for further skill development and take that learning back to the Marvels programme."

The MG Mystics open their 2022 ANZ Premiership campaign against the Magic in Hamilton on 13 March.