26 Jul 2018
MATCH REPORT – SKYCITY MYSTICS vs WAIKATO/BOP MAGIC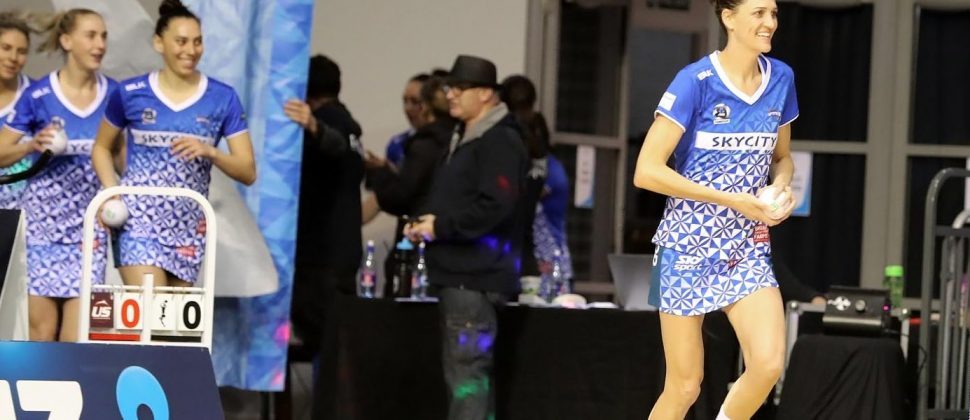 The SKYCITY Mystics final home game of the ANZ Premiership took place in front of a brave crowd on a chilly Wednesday night, with the home side eager for a win for two reasons – to keep their playoff chances alive, and to honour captain Anna Harrison who was playing her final game ahead of a home crowd.
The team that started against Waikato/BOP Magic were Mes (GS), Folau (GA), Toeava (WA), Nathan (C), Sokolich-Beatson (WD), Karaka (GD) and Harrison (GK).
It was an exciting and high scoring match up, with the Magic scoring the first two points before the home side were able to reply. For shooting fans it was a display of accuracy at both ends of the court, with SKYCITY Mystics edging ahead 17-14 at the first break. By half time they'd extended their lead to 32-25, with a buffer of seven, with Kukutai coming on at centre part way through the quarter to change things up.
There were a raft of changes by the opposition, and the Magic managed to slow down the third quarter with SKYCITY Mystics held to only 11 goals, and Magic just behind with 9. Nathan came on again near the end of the third quarter, and in her only other change of the game, SKYCITY Mystics coach Helene Wilson switched the shooters for the final quarter with Folau moving to GS and Mes to GA, with the combination scoring 19 goals in the final stanza of the game, to take away a convincing 62-44 win.
The game was followed by a presentation for inspirational SKYCITY Mystics captain Anna Harrison who has announced that she will retire from netball at the end of the season.
A huge thank you to the fans who have come out to support the SKYCITY Mystics at all our home games this season. The season isn't over yet, with one more regular season match to go against Te Wānanga o Raukawa Pulse next Wednesday night in Wellington. The teams have taken one game apiece this season, so it will be a game to watch.