4 Apr 2017
MATCH REPORT – SKYCITY MYSTICS VS SOUTHERN STEEL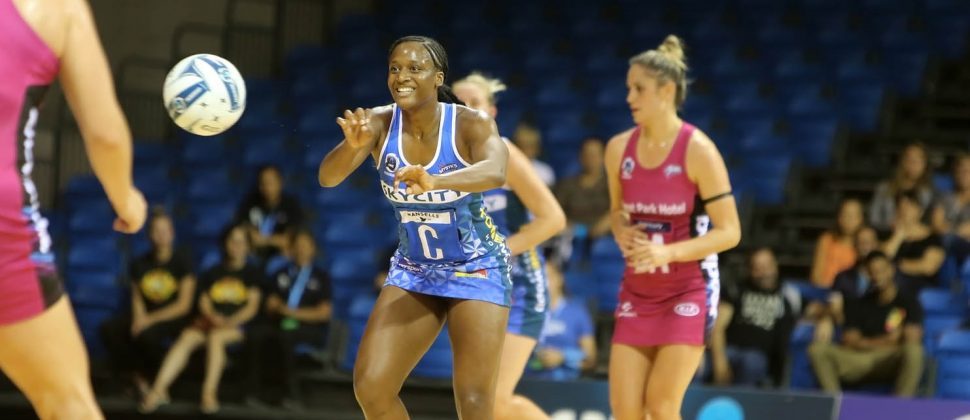 Netball fans were treated to a fantastic game at The Trusts Arena last night, with the SKYCITY Mystics and Ascot Park Hotel Southern Steel battling it out in the muggy Auckland heat. The SKYCITY Mystics' first home ANZ Premiership match was tight right up until the final few minutes, with both sides going at it from the get go.
Both sides stayed within 2 goals of each other for most of the encounter, and with only a few minutes left on the clock it was all tied up. However, the Steel showed their class in the dying stages and they pulled away to take the win 74-67 and in doing so, denied the SKYCITY Mystics a bonus point for finishing within five goals.
English import Sasha Corbin made her first start for the SKYCITY Mystics at centre, and she managed more minutes on court, as she returns from a knee injury. Anna Harrison and Jhaniele Fowler-Reid had a great tussle with each other at the end of the court, which kept the crowd very much entertained. Storm Purvis also put the pressure on against her former team mate when she came into the game in the second half at goal keeper.
Still plenty of positives to take out of the match for Helene Wilson and Jenny-May Clarkson, as they set their sights on new Auckland rivals, the Northern Stars. That match takes place on Wednesday 12 April at 7:40pm at the Vodafone Events Centre in Manukau.