21 May 2018
MATCH REPORT – SKYCITY MYSTICS vs SOUTHERN STEEL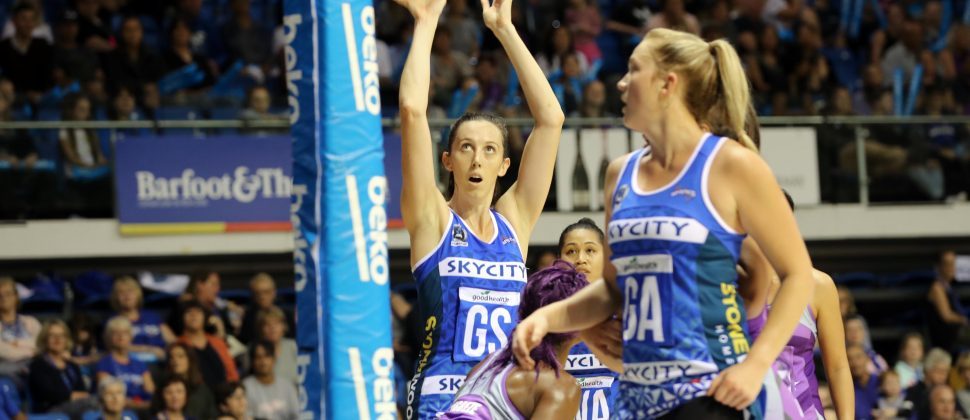 It was a battle of North vs South as SKYCITY Mystics headed to Invercargill for Round Three of the ANZ Premiership, in an exciting match up that eventually saw the Steel take the game 56-52.
The starting seven for SKYCITY Mystics saw Captain Anna Harrison come out of the defensive circle to take the WD bib, with Karaka at GK and Sokolich-Beatson at GD. Kukutai started at C, with Toeava at WA. Mes and Hume again combined in the shooting circle at GS and GA respectively.
It was a close game throughout, with some beautiful play across the court. Toeava was untiring on attack and defence, and feeding some exceptional ball in to Bailey Mes who shot an incredible 31/31 (100%) in an impressive display. The decision to play Harrison at WD succeeded in slowing down the feed into the Steel goal circle, and at GK, Karaka pulled off a number of impressive intercepts.
After Steel won the first quarter by a goal (15-14) and both teams scoring 15 goal in the second period, it looked like the game could go either way in the third quarter. This was when the Steel surged to a lead of four goals, as the SKYCITY Mystics struggled to convert the ball. The three quarter time score was 43-39 to the Steel.
The final quarter saw a number of changes on attack, with Steel surging out to a lead of nine, before the SKYCITY Mystics drew back into contention goal by goal, followed by a late run of four that saw the momentum turn their way. It was too late, however, with a drawn quarter giving Southern Steel the win.
See all match stats HERE from the ANZ Premiership website.
SKYCITY Mystics play their second game of the season against Silvermoon Tactix in Christchurch next Monday, before taking on the Pulse on Sunday 3 June at home. Get your tickets HERE.