6 May 2018
MATCH REPORT – SKYCITY MYSTICS vs SOUTHERN STEEL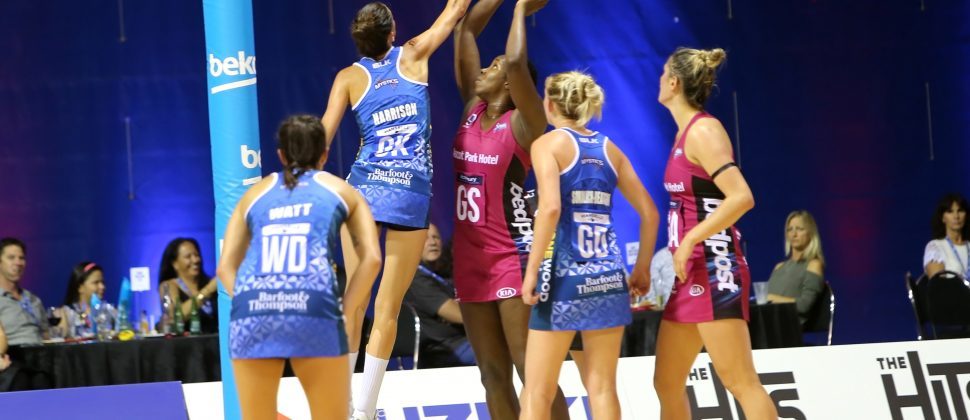 The SKYCITY Mystics faced 2017 ANZ Premiership champions Southern Steel in the first game of the 2018 competition in Palmerston North on Sunday afternoon, with a dominant Steel talking away the win –  55-47.
The starting line up saw five of the key SKYCITY Mystics players from 2017 (Mes GS, Toeava WA, Nathan C, Sokolich-Beatson WD and Harrison GK) joined by former Pulse defender, Phoenix Karaka in GD and Jamie Hume taking the court against her former team at GA. Steel took advantage of a slow start by the SKYCITY Mystics, with 17 goals to 8.
There were more points on the board for the SKYCITY Mystics in the second quarter with the same line up continuing until part way through the quarter with Michaela Sokolich-Beatson moving from the wing to GD and Tori Kolose on at WD, but Steel increased their lead to 11 points, with the score 21-32 at half time.
Grace Kukutai started the third quarter at C, and coach Helene Wilson made a number of changes in the second half of the third quarter with Karaka back on to take the WD bib, Mes moving to GA and one of the rising stars of the 2017 season, Tera-Maria Amani, coming on at GS. Although she scored four goals in the final minutes of the quarter it wasn't enough with Steel still in control of the game and increasing their lead to 15.
The final quarter saw the SKYCITY Mystics side finally settle and give a glimpse of how the team can perform, taking 18 points to Steel's 11. An impressive 15 goals in the quarter from Amani made her top scorer for the team with 19/21 (90%). While the Steel had a more cohesive performance, there were some positive takeaways for the SKYCITY Mystics including an increasingly strong defensive effort led by Harrison that forced errors from the opposition attack, and a strong showing from Toeava looks set to be a stand out WA across the competition.
See all match stats HERE from the ANZ Premiership website.
The SKYCITY Mystics focus now moves to their first home game of the season against the Silvermoon Tactix this Wednesday (9 May) at 7:40pm at The Trusts Arena to round out Round One.
Make sure you get your tickets HERE.