4 May 2017
MATCH REPORT – SKYCITY MYSTICS vs SILVERMOON TACTIX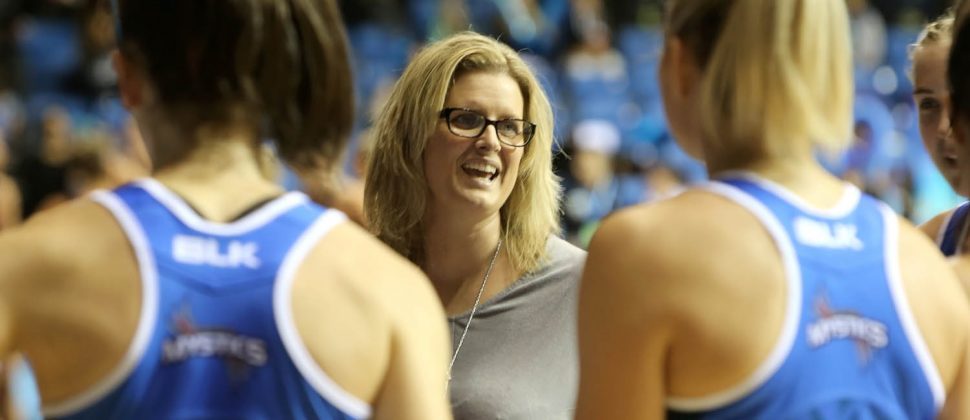 The SKYCITY Mystics are well and truly back in the winners' circle, after they recorded a resounding 71-47 victory over the Silvermoon Tactix at The Trusts Arena last night.
The home side bounced back strongly after their loss to the Southern Steel in Invercargill on Sunday afternoon. It was the first game between the two sides' in the ANZ Premiership and the first time the Corbin sisters, Sasha and Kadeen got to battle it out in the league.
The Tactix got off to the perfect start, scoring off the SKYCITY Mystics' first centre pass and then scoring off their own. It was a ding-dong battle from there, with neither side throwing away any turnovers. It took until the 12th minute for the SKYCITY Mystics to make a break and hit the lead for the first time. The break came from goal defence Michaela Sokolich-Beatson who picked up a brilliant intercept off the centre pass. The home side had a one-point lead at quarter time.
The second quarter was the telling spell in the match. Samon Nathan entered the game at centre for Sasha Corbin and the defensive combination of Anna Harrison, Sokolich-Beatson and Brooke Watt hit their straps. They picked up a number of clean intercepts, which in turn was met by some beautiful play between shooters Maria Tutaia and Bailey Mes.
The Silver Ferns' shooting duo were back at their usual best, after a couple of weeks of uncharacteristic performances. Tutaia acted as another feeder to Mes who pulled in a number of bombs right underneath the post. Wing attack Elisapeta Toeava continued to feed her shooters with accuracy and ease. The SKYCITY Mystics won the second quarter 21-5 and took a 35-18 lead into the changing shed at half time. From that point on, the SKYCITY Mystics charged.
Mererangi Paul came into the game at centre late in the third quarter to make her debut. She played a solid 20 minutes in her first hit out. Storm Purvis also played a solid final quarter at goal keep and goal defence. She replaced Harrison, who had another outstanding performance, being her usual nuisance in the circle. She was named MVP. Tera-Maria Amani was impressive when she entered the game at goal shoot, shooting at 100% (6/6). Credit must be given to the Tactix who refused to give up, despite the margin. They went on to win the final quarter 17-16.
FT: 71-47 SKYCITY Mystics
Visit HERE for all ANZ Premiership stats from last night's game.
The SKYCITY Mystics' next ANZ Premiership game is against the Waikato Bay of Plenty Magic in Hamilton on Wednesday 10 May at 7:40pm.