12 Jun 2017
MATCH REPORT – SKYCITY MYSTICS vs NORTHERN STARS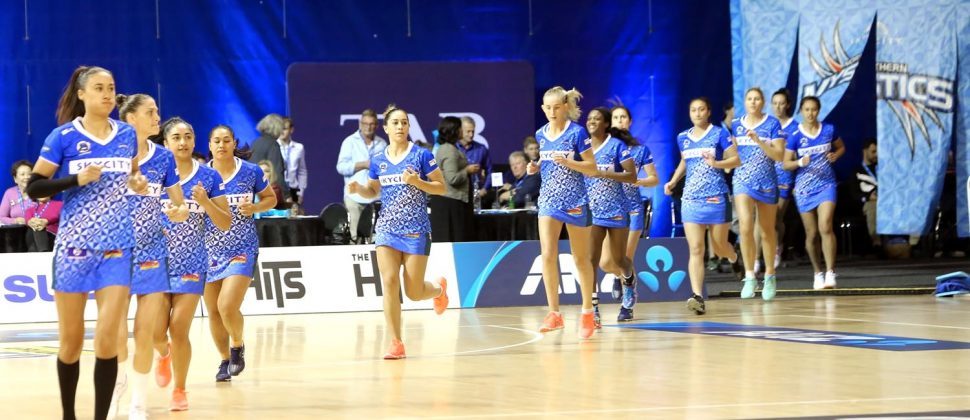 The SKYCITY Mystics recorded an important six-goal win over local rivals, the Northern Stars in game two of ANZ Premiership's Super Sunday at The Trusts Arena last night.
It was a physical encounter with the SKYCITY Mystics coming away with a 60-54 victory in front of a packed crowd. It was a fantastic occasion having all six ANZ Premiership sides at The Trusts Arena, and the crowd was certainly vocal as they watched the two Auckland sides battle it out.
The opening quarter was a tad scratchy by the SKYCITY Mystics, they took a bit longer than usual to find their groove, but one thing that wasn't scratchy was the shooting from Maria Tutaia and Bailey Mes. They shot at 100% for the first quarter and they only missed one a piece in the second spell. The SKYCITY Mystics had a two-goal buffer at quarter time and they increased that to four thanks to five unanswered goals in the final two minutes of the second quarter. They led the Stars 31-27 at the break.
There was some slick passing around the circle edge between feeders Samon Nathan and Elisapeta Toeava, while Michaela Sokolich-Beatson, Storm Purvis and Anna Harrison continued their solid form at the defensive end. Mes pulled in some brilliant rebounds and did some impressive balancing acts on the baseline.
At one stage during the third quarter, the SKYCITY Mystics held a 10-goal lead, however the Stars continued to fight and they clawed their way back to only trail by five. Mererangi Paul entered the game for Samon Nathan with three minutes to go in the third quarter.
Head Coach Helene Wilson and assistant Jenny-May Clarkson rung in the changes in the final quarter, wanting to keep players fresh for tonight's game against the Waikato Bay of Plenty Magic. Harrison shifted to goal keep for Purvis, with Brooke Watt entering the game at wing defence, Sasha Corbin came on at wing attack for Toeava and Theresa Ngata made her SKYCITY Mystics debut at goal defence for Sokolich-Beatson. Watt made an impact when she came on and Harrison looked like she was having a bit of fun back in the circle, picking up two intercepts and two deflections. Credit to Stars shooter Maia Wilson who shot at 92% (36/39).
Full time score: 60-54 SKYCITY Mystics
SKYCITY Mystics shooting stats: Bailey Mes 93% (27/29), Maria Tutaia 85% (33/39).
MVP: Anna Harrison
Visit HERE for all ANZ Premiership stats from the match.
FT – Steel vs Magic – 78-59 to the Southern Steel
FT – Pulse vs Tactix – 56-37 to the Central Pulse
The SKYCITY Mystics now have to back up last night's win with an all-important clash against the Waikato Bay of Plenty Magic at The Trusts Arena TONIGHT. Get your tickets HERE
Our Match Day Sponsors Hira Bhana will be giving away 4 TONNES of potatoes. So, make sure you're at the game to ensure you go home with a bag of spuds.