25 Apr 2017
MATCH REPORT – SKYCITY MYSTICS VS CENTRAL PULSE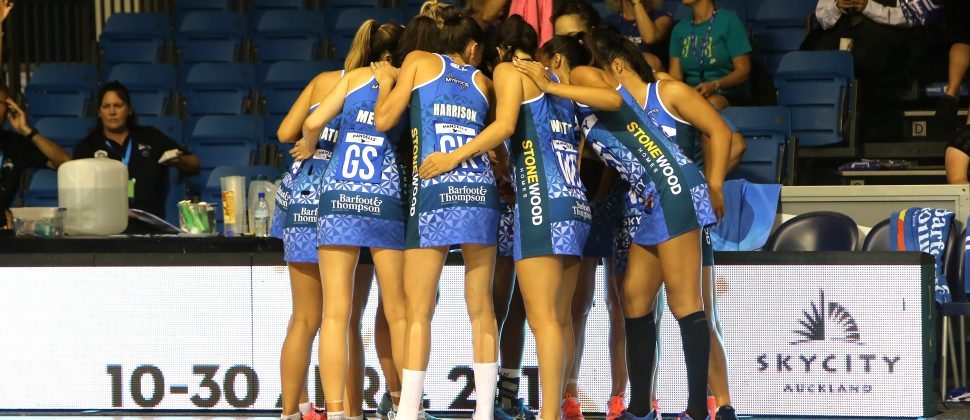 The SKYCITY Mystics fought hard to the end, but were unable to stop the Central Pulse as they led from start to finish to take the win 47-43 in last night's ANZ Premiership match in Wellington.
It was the home side who got off to a solid start. It was goal for goal in the early stages, before a couple of missed shots by Maria Tutaia and Bailey Mes allowed the Central Pulse to take the lead. By the end of the first spell they led 14-8.
SKYCITY Mystics coach Helene Wilson rung in the changes in the second quarter with Michaela Sokolich-Beaston coming into the game at wing defence, while Storm Purvis went back to goal keep and Harrison switched to goal defence. The score margin ebbed in flowed in the second spell, with the Pulse jumping out to a 10-goal lead.
The Pulse shooting combination of Catherine Tuivaiti and Tiana Metuarau was solid, so another change was made in the defensive end, with Sokolich-Beatson shifting to goal defence for Purvis and Harrison returning to goal keep. The SKYCITY Mystics managed to pull the deficit back to five goals nearing the end of the second quarter. The home side were hard to shake however, and they took a 28-19 lead into the half time break. The half time shooting stats for Mes & Tutaia combined were uncharacteristically low at 63% (19/30).
The SKYCITY Mystics made a very strong start to the third quarter, getting a run of five goals in a row. But the Pulse refused to back down and the defensive unit of Katrina Grant and Phoenix Karaka continued to put pressure on the visitors. It was an error-ridden third quarter from both sides, but the Pulse maintained their score advantage and led 38-30 going into the final 15 minutes at TSB Bank Arena.
The fight back was strong from the SKYCITY Mystics in the final spell. Harrison and Sokolich-Beatson combined well at the defensive end. Between them they created 14 turnovers. The visitors closed the gap to four goals to pick up a bonus point, but the Pulse's strong start proved the difference and they were able to come away with the victory.
Full Time: 47-43 Central Pulse
For all stats from last night's game visit the ANZ Premiership website HERE
The SKYCITY Mystics' next ANZ Premiership game is against the Southern Steel at the Invercargill edition of Super Sunday, this Sunday (Sunday 30 April) at 4pm.