20 May 2021
'LITLLE OLD ME' HAS FANS ACROSS THE GLOBE – GRACE NWEKE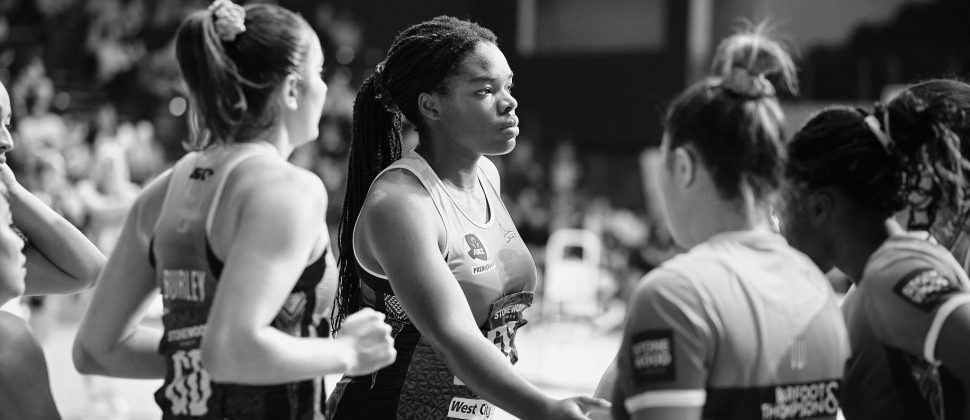 Grace Nweke shot a personal record of 59 goals against the Tactix on Monday, but she's not getting ahead of herself with her family keeping the lofty shooter's feet firmly on the ground.
Grace Nweke is used to people mispronouncing her surname – the 1.93m shooter heard it so much growing up it even slipped off her tongue incorrectly a few times.
"It's just how it was pronounced when I was at school. I knew it wasn't correct but it's just how I heard it every day. You don't hear your surname at home, do you?"
Nweke's Nigerian father Fortune is a little less tolerant if his daughter uses the Kiwi-ised pronunciation.
"My Dad hates it if I say it the wrong way. He says 'why are you saying it like that? It's not how it's pronounced' and I just say sorry."
So how is Nweke correctly pronounced? Firstly you don't pronounce the N – so it's not 'Nah-weke' or 'En-weke'. But the star shooter says the N isn't completely silent either.
"You go to make an N sound and then you don't actually say it, it kind of just slips off the tongue – Wear-keh."
The 19-year-old Mystics star would love to speak more of her native tongue Igbo.
"My parents speak Igbo at home and I understand about 40-60% of it. My older sister who was born in Nigeria can understand more like 90% but none of us can speak it very well. No one really focused on getting us to speak it."
The family moved from Nigeria to Korea and on to New Zealand where Nweke and her twin brother were born. Her five siblings keep the lofty shooter grounded.
"When I get home after a game they (jokingly) laugh at me when we lose, or (light-heartedly) say 'great job' if we win. I don't get a lot of out of them to be honest. It's tough love, they don't show it but I know they're there for me."
"I haven't even been able to force one of my sisters to come and watch me play. She always says she's busy with uni."
While the family don't get too hyped about Nweke's netballing efforts, she's making an impact across the globe with a young Welsh fan writing to her this week.
"It's crazy that I have someone on the other side of the world looking up to me. I'm just little old me and I think that no one cares what I'm doing. But I'm really honoured and excited to inspire young netballers to give it a go."
The letter from the Welsh schoolgirl reminded her of the time when she first met her idol Irene van Dyk.
"I was gob-smacked and just so excited. She was such an amazing person to be around. The way she carries herself is exemplary so I'd love to live up to that."
One area where Nweke is living up to van Dyk's standards is in her goal shooting stats, shooting a record 59 from 63 on Monday against the Tactix which is her highest ANZ Premiership individual tally – beating her previous best of 56 goals.
And Nweke's father will be hoping everyone says that record was shot by Grace 'Wear-keh'.