27 Jun 2016
KNOCK-OUT NETBALL STARTS ON SATURDAY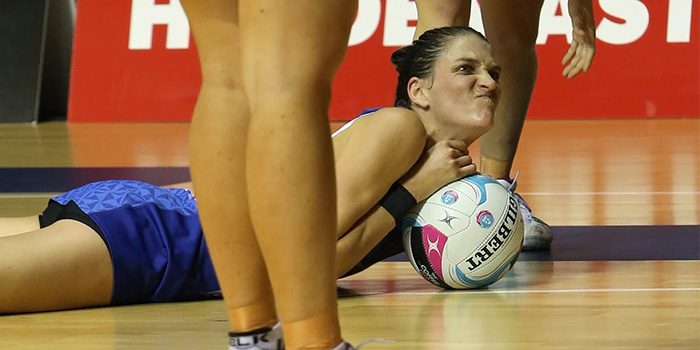 Knock-out netball starts this weekend for the SKYCITY Mystics, after they went down 59-53 to the NSW Swifts in Auckland yesterday.
To keep their season alive, the SKYCITY Mystics now need to beat the Tactix at The Trusts Arena on Saturday afternoon. Do that and they'll claim third spot and make the NZ Conference play-offs. But lose, and the Tactix will overtake the home team and make the play-offs themselves. (And if there's a draw, the Pulse has a chance to overtake both teams on Monday night in the final game of the regular season).
Yesterday, the SKYCITY Mystics gave it everything against the Swifts, who currently lead the Australian Conference. The game was tied at 41-all at three-quarter time, before the Swifts came home stronger in the final five minutes. Among those to shine for the SKYCTY Mystics was Anna Harrison, with five intercepts and seven deflections, while Cat Tuivaiti and Maria Tutaia shot at a combined 90%.
 Limited tickets for the SKYCITY Mystics v Tactix game at The Trusts Arena at 4pm Saturday (July 2) are available now from Eventfinda.
Note: Should the SKYCITY Mystics v Tactix game end in a draw, the SKYCITY Mystics would stay above the Tactix on the table, due to a superior goal difference percentage. But there would then be some tense watching on Monday night, when the Pulse take on the Vixens in Wellington. A win for the Pulse, following a SKYCITY Mystics draw, would see them jump into third spot. A draw for the Pulse would still see the SKYCITY Mystics progress, again due to their superior goal difference percentage. If the SKYCITY Mystics and the Pulse both win, it would be the SKYCITY Mystics to go through.