23 May 2017
Julie Paterson steps down as Netball Northern & SKYCITY Mystics CEO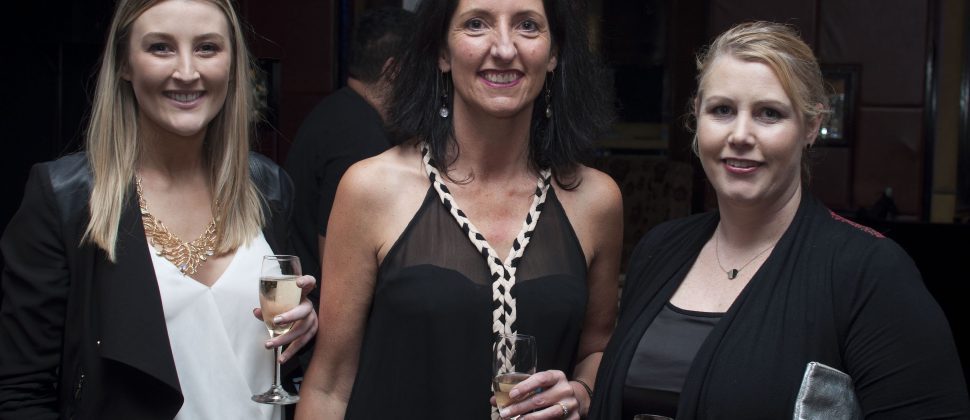 Experienced sports administrator Julie Paterson (pictured centre) has been appointed chief executive of Tennis New Zealand.
Tennis New Zealand Board Chair Celia Patrick said their organisation undertook an extensive search for their new CEO and are delighted to have secured someone with the experience that Paterson brings.
Paterson, at the helm of Netball Northern Zone and the SKYCITY Mystics franchise for the past five years, said she was eager to embark on a new challenge with Tennis NZ.
"What attracted me to the role is Tennis NZ's commitment to establishing a new strategy which will be rolled out across the country," she said.
"They're focused on the next stage of their development as a sport nationally and that's a really exciting time to be involved.
"I see this as an opportunity to take all of the learnings I've had and apply them to a different sporting environment and that will be a refreshing change for me professionally.
"Tennis is a high participation sport in New Zealand and there are a lot of opportunities to continue to raise the profile of the game at both the performance level and grassroots."
With a leadership involvement in sport which spans over 11 years, Paterson's renowned ability to build relationships and connect people will prove an asset.
"You have to take the sport with you. If you're establishing a strategy, the community needs to be involved in that process – it's important they are connected to it and understand the direction you're going in," she said.
No stranger to change, Paterson's time in netball featured three competitions – the National Bank Cup, the trans-Tasman ANZ Championship and the new domestic ANZ Premiership launched this year.
"Netball has always been ahead of the curve. The ANZ Championship was the first trans-Tasman professional women's competition which was fantastic to play a role in," she said.
"It's been such an on-going time of change and that's what I've absolutely loved about being involved with netball – it's never stood still."
Progressing women's sport remained a passion.
In 2015, Paterson was selected for the U.S. Department of State and espnW Global Sports Mentoring Programme – one of the world's most sought-after female sport leader's professional development opportunities.
She went on to co-found Women in Sport Aotearoa, New Zealand's first national advocacy organisation for women and girls in sport launched earlier this year.
"It recognises the need for a national voice to promote positive change for women and girls in sport with the aim of building a strong network so they are valued, visible and influential," Paterson said.
She will start at Tennis NZ on July 24.