6 May 2021
HELENE WILSON ASSESSES OPENING ROUNDS OF ANZ PREMIERSHIP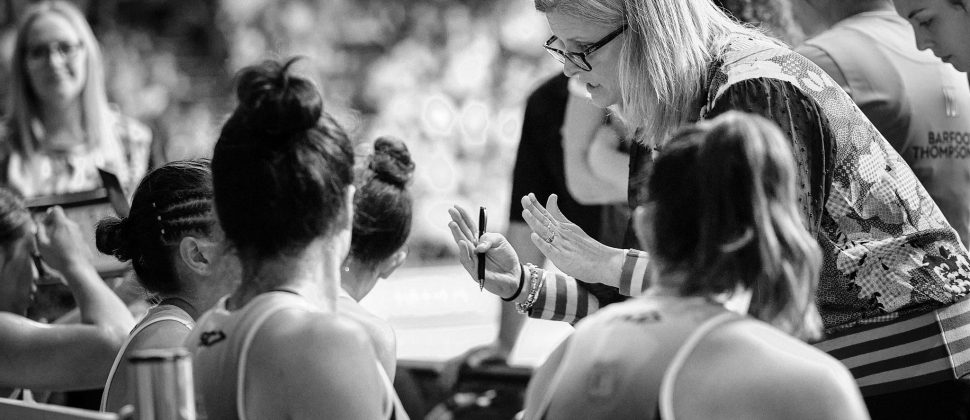 The Northern Mystics have two wins after three rounds of the ANZ Premiership and sit second on the table behind cross-city rivals the Northern Stars. Mystics Head Coach Helene Wilson assesses the opening rounds and gives her thoughts on Monday's clash with the defending champions.
It's great to see two Auckland teams at the top of the ANZ Premiership table. Are the Stars now the team to beat?
I think it's still too early to know who the team to beat is in the competition, but having played the Stars a number of times in the pre-season and having quite a close sisterhood relationship with them we know they're a quality side.
We're really looking forward to getting to play them – and hope we can both stay at the top of the table throughout the competition.
Any surprise results in those first three rounds?
Every result every week could be a surprise this year as we've been well aware that every team is very strong and very balanced. How you turn up each week and how you perform each week is going to be the key to having success in this year's competition.
Have any players stood out in the early action?
It's been really lovely to see Tiana Metuarau on the court in a new combination with George Fisher for the Steel – that's been a really strong shooting combination.
And the young Magic shooters are doing well.
Defensively it's nice to see Elle Temu get some court time and have the leadership of Anna Harrison with her at the Stars.
Two wins from three games isn't a bad start. What's your initial assessment and how would you score the team out of 10?
With two wins out of three, I'd give us a six or seven out of 10. We're not at the level we want to be yet but we're heading in the right direction. I've been really impressed with our ability to score and retain possession. I'd just like to see more consistency.
What are three areas that are working well for the Mystics?
Our ability to create both space on attack and good timing off each other to deliver quality ball to our goal shoot
Our switches and movement in the defensive circle which put pressure on the opposition
A willingness to learn and stay focused and engaged to be better each week
What are three areas that need improvement?
Our confidence to stick to our structures especially when we come under pressure
Ball placement to ensure we deliver our team-mates great ball to do great things
More turnovers starting from the defensive end
It must be pleasing to now have Assistant Coach Rob Wright alongside you rather than in your ear and on a laptop screen.
Rob's a great person to work with and a real team player who shares his knowledge and expertise freely. He's also got a really good sense of humour. And he's working hard to support our discipline and our consistency.
And lastly, the Mystics face defending champions the Central Pulse in Wellington on Monday. It doesn't get any tougher than that, does it?
We're really looking forward to playing them. They're always a super-competitive side as they bring lots of skill and physicality to the game.
I think we're a great match up this year with their height in defence with Kelly Jury to combat our height with Grace (Nweke). They also have really accurate shooters like we do so that will be a great contest for our defenders.
The last time we played the Pulse they were unbeaten and we travelled to Wellington and had a really solid win against them. So we're hoping to do that again and carry on that success.