9 May 2021
HAPPY MOTHER'S DAY – WITH SULU FITZPATRICK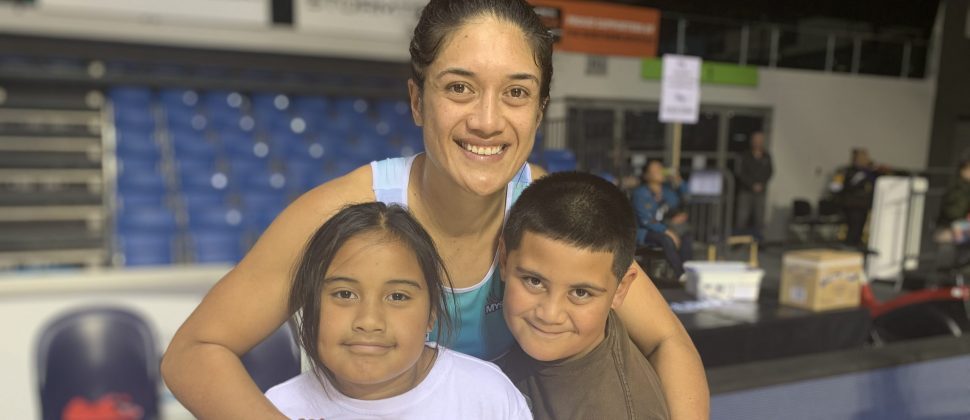 Sulu Fitzpatrick is a mother of twins, a Silver Fern and the captain of the Northern Mystics. She shared with us how she balances her dual roles as 'mother' and 'captain'
A regular day for Sulu starts before the sun has a chance to rise. "I'll wake up early in the morning to go to the gym before the kids wake up, I'll come home to get all their stuff ready for school. Then I shower after they've had breakfast and I can take them to school," she says.
From there she goes to visit and assist her nana, who's in her 80s. Sulu has huge respect for her and takes her to do her shopping or to her course.
For the rest of the day, she might do some study, as she's in her last year of a psychology degree. "It keeps my brain ticking," she says. To help manage her anxiety, she likes to make sure everything is ready for the twins, Tavita and Theresa, before she picks them up from primary school.
Once the kids are where they need to be for the afternoon, she heads off to training with the Mystics.
"I find it very hard to balance but I've found out over the years the best way is to put 100% effort into wherever I am," Sulu says.  "So if I am at the Mystics, I am in full athlete mode but as soon as I get through the door, I go straight back into 100% mum mode."
As captain of the team, does she ever revert into 'mum mode'?
"Definitely! I care about everyone, our whole team and especially the young girls, probably because I'm now one of the oldies. To me it's all about helping the young ones coming up and going through the transition to make sure they're in a better position then you were and making sure they can be better.
One of the biggest skills she brings from motherhood to netball is her protectiveness.
"Obviously being a defender you have to protect your unit and also your team at all times, off the court and even defending the circle."
The other is communication. "Especially with my daughter, as we seem to clash!"
The 28-year-old has learnt a lot from motherhood and she believes it gives her an edge over her rivals on the netball court.
"It keeps you grounded. The kids are not afraid to tell you how it is and keep you in your place! But also to have a bigger perspective that netball is not everything. I obviously love it and I am so grateful, but the more important thing is that the kids are happy. As long as they are happy I am happy, win or lose."
Her message to mums across the country: "Happy Mothers Day to all the mums out there. All those who have their mums here on earth and those who have them in heaven, and those dads who are mums too. Have the best day, enjoy some quality time with the kids and make sure they give you a break!"