17 Mar 2021
GOLD MEDALLIST JOINS MYSTICS DEFENCE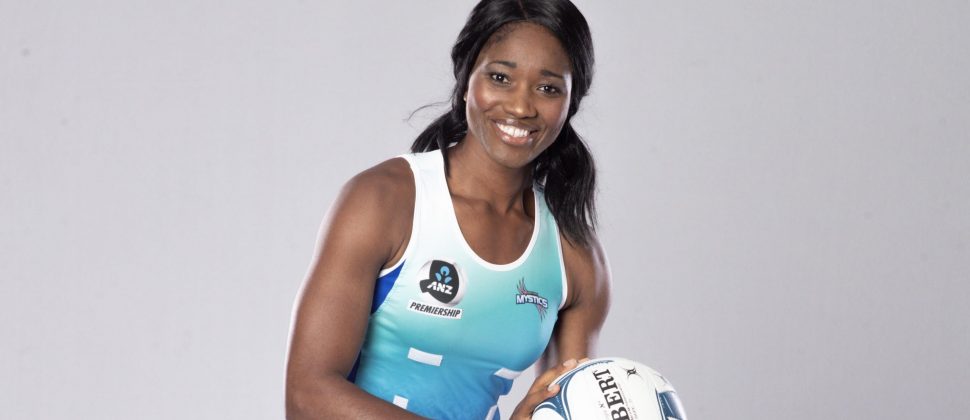 17 March 2021
The Northern Mystics have secured the services of England's Commonwealth Games-winning captain Ama Agbeze for the ANZ Premiership starting next month.
Agbeze, who has been living in New Zealand with her Kiwi husband Fred, has been called into the Mystics squad as an injury replacement for Michaela Sokolich-Beatson who is recovering from a ruptured Achilles.
Mystics Coach Helene Wilson is delighted to have someone of Agbeze's experience join the squad.
"Having a player with international experience has added more leadership to our side. Ama knows what it takes to win and she contributes positively to our environment not only as a person, but with her game knowledge as well."
Wilson is building a new defensive unit around captain Sulu Fitzpatrick, who was in fine form in the recent Constellation Cup victory over Australia. The Mystics are currently without key defenders Sokolich-Beatson and 2020 captain Phoenix Karaka who recently had her first child.
"Ama's versatility of being able to play all three defensive positions in our team adds more variety to our strategy as we build a new-look Mystics defence," says Wilson.
A qualified lawyer, Agbeze has plied her netball career around the world including England's Netball Superleague, the former trans-Tasman league, Australia's domestic league and the ANZ Premiership – having played for cross-city rivals the Northern Stars in 2018.
The 38-year-old is very grateful for the opportunity to join the Mystics.
"I've been training with the team for a while and am really enjoying the culture at the Mystics and helping to foster that.
"It's certainly a challenge not having played since March (2020) when we went into lockdown in the UK. It's the longest period I've ever had away from netball, so it's just coming to terms with that confidence wise."
Agbeze, who received an MBE in 2019 for services to netball, feels her game is well suited to the Kiwi style of play.
"I like the way you work more as a team in New Zealand. It's less about the individual trying to win the ball, and more about the team unit going out to win that ball."
The Mystics, who finished third in the condensed 2020 ANZ Premiership, start this year's campaign with a home game on Monday 19 April at the Trusts Arena against the Waikato-Bay of Plenty Magic.
Tickets are now on sale at www.northernmystics.co.nz. Children go free with a paying adult for Monday night games.