12 May 2017
GET TO KNOW… SAMON NATHAN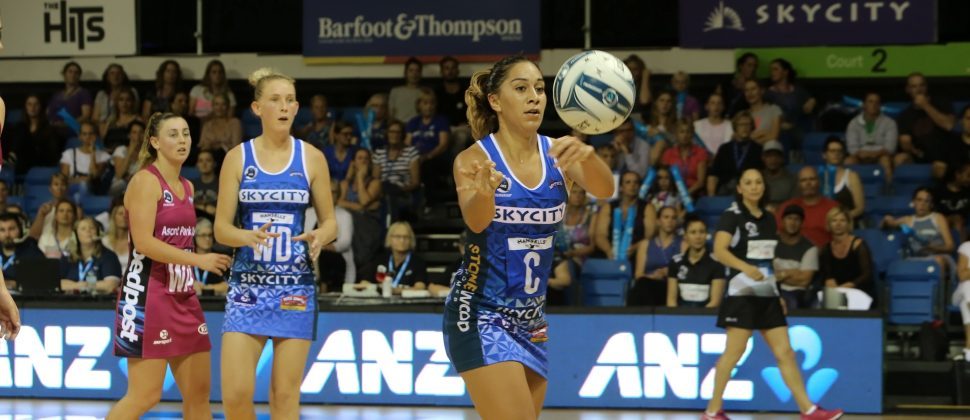 Samon Nathan is delighted to be home.
The former Westlake Girls High School student is born and bred in Auckland, and after spending 2016 in Wellington playing for the Central Pulse, she's ecstatic to be a SKYCITY Mystics player for the 2017 ANZ Premiership season.
"Coming back home to play for your home team is so cool because back in the day I aspired to be in the SKYCITY Mystics and then all of a sudden I'm playing for them. I am in this team with girls who I always looked up to and now I'm playing with them. It's awesome."
Nathan, who plays in the midcourt and has been getting a lot of game time at C, said she enjoyed her stint with the Central Pulse in the capital and she got more game time than she was expecting.
"I really got to test the waters and now I feel like I am more prepared than I was at the start of the season last year. I've settled in really well at the SKYCITY Mystics and I'm loving it."
Out of anyone else in the SKYCITY Mystics squad, Nathan has been coached the most by SKYCITY Mystics head coach Helene Wilson. She was first coached by Wilson in her first year of high school with North Shore club, Commodores. They also worked together at Westlake Girls High School, in the Northern Under-23 side and now with the SKYCITY Mystics.
"It's so funny when Helene is trying to explain her principles, I already know what she is talking about so I get it, but then everyone else has these blank looks on their faces. That was definitely me when Helene first started coaching me."
Nathan lives between her Mum and her partner's house in Auckland. Her boyfriend lives in Onehunga and her Mum lives in Muriwai.
"No one is really that close to training at The Trusts Arena, so I just mix and match. It's so good to be home and closer to family in Auckland though. It's hard to get a good routine going when you are away from home. Coming back just makes everything feel so much more relaxed. It's a better routine for me in Auckland."
The 24-year old has a busy schedule. She works full time doing credit control and accounts work, but she's reduced her hours while the ANZ Premiership league is in full swing. Nathan said she loves going out for lunches and socialising, and she said she's a big foodie.
"I always like to try new places to go for lunches and dinners. It's a great way to catch up with my mates and also my family. I often go to Elliott Stables in town, because there is such a big range of things to choose from. Me and my boyfriend are that couple who are like, what do you want to pick, no what do you want to pick and then an hour later everything is closed.
"We tried out Depot at SKYCITY for the first time the other day and we loved that. Gusto at the Grand has the most amazing deserts, so I love Gusto and The Botanist is really good for breakfast."