2 May 2017
GET TO KNOW… BROOKE WATT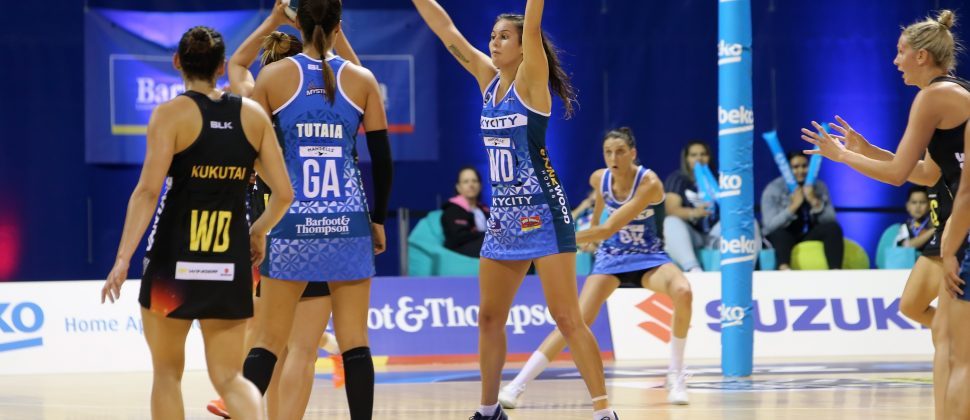 DOB: 14/11/1993
Height: 181cm
Position: WD/GD
Watt made her SKYCITY Mystics debut against the Waikato Bay of Plenty Magic in the opening round of this year's ANZ Premiership in Hamilton. She played netball for the first time when she was six and she's never looked back.
How have you been finding your time so far with the SKYCITY Mystics?
I am loving it! It's just really cool being in the environment and soaking up all the knowledge from everyone. I love it and everyone in the team makes it so fun and enjoyable to be here.
You are born and bred in Wellington, how long have you been in Auckland?
I have been up here for two and a half years. I came up here with my partner and the time has flown by.
What does your partner do?
He has just retired from playing basketball internationally, but he is still playing for Auckland. He is in about his 17th year in the league. He's an old dog, but still going which is cool.
What do you do outside of netball?
I work at a physio and Pilates studio in St Heliers and I also look after my two little step kids. They are my partner's little boys. They are aged 11 and 5 so we have them every weekend, which keeps me busy. I love looking after them, they are really easy and good fun and it's been awesome taking care of them every weekend.
What are some of your favourite things to do?
I love going to the beach. That's my down time, heading up to Piha. Also, seeing my family because I don't see them much anymore, so anytime they can, they come up here to see me. They come up to Auckland mostly because I can't afford to keep going down to Wellington all the time. Hanging out with my family and my partner's family are a couple of my favourite things to do.
Tell us about your family?
I have a little sister, well she's really a little, big sister because she is taller than me and she is only 18. She plays netball too, for the Wellington Beko squad. I have an older sister who is 26. She lives in Mackay in Australia and she is studying to be an electrician in the mines. Dad is the forwards coach for the Hurricanes. He's the technical assistant and he's been working with the Hurricanes for about six years now and he loves it. He just really enjoys going to work every day. And then Mum works for Kiwibank helping people with home loans. She is a people person so she just loves helping people out.
Have you ever played any other sport at a high level?
Well netball has always been my sport, I have been playing it since I was in primary school as a little girl. But the other big part of my life was surf lifesaving. That was massive for me. I did that for about 10 or 11 years. That's why being at the beach is like being at my other home. Being in the water is in the blood. So, I did surf lifesaving for most of my life too and then I stopped doing it competitively when I was around 17 or 18.